Senior Creative Strategist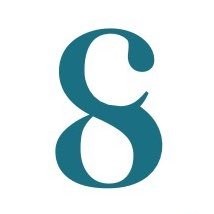 Captiv8
Remote
Posted on Friday, March 24, 2023
About Us:
Captiv8 brings unrivaled audience insights and accountability to the influencer space, along with thoughtful, creative storytelling to power the most effective and memorable social content.
Captiv8 is an AI-powered global influencer platform connecting and delivering influencers, audiences, and brands at scale: We work with top Fortune brands like Verizon, Walmart, Ford, Amazon, Kraft Heinz, and many others. Captiv8's platform features passionate influencers across Facebook, Instagram, Twitter, TikTok, Snapchat, YouTube, and other social channels with an extensive global audience reach. We offer a full stack of data-driven products and services, bringing to life powerful content that is targeted, compelling, and memorable. We have spent the last eight years streamlining branded content creation and measurement for brand marketers and agencies.
The founding team is composed of proven industry leaders who have over $1B in acquisitions, managed over $600M+ in revenue, and have taken two companies public. Their latest venture was one of the largest monetization platforms in the world for the mobile-first economy.
Captiv8 partners with credible institutions, including Social+Capital, Subtraction Capital, Launch Fund, and many others.
As a thoughtful creative storyteller who develops effective and memorable multi-faceted creator campaigns, you'll bring unrivaled audience insights and accountability to winning proposal development. You'll be a trusted cross-functional partner within Captiv8, building new business proposals that ensure Captiv8 revenue goals are delivered each quarter. You'll be tasked with balancing inbound proposals and long-term quarterly projects. You'll demonstrate initiative to new tasks and respond to hurdles with a curious mindset for collaborative solutions. You're an organized creative problem solver who is seasoned in the art of persuasion both written and verbally; while consistently striving to incorporate feedback loops for iterative individual and team improvement.