Social Media Coordinator (Contractor)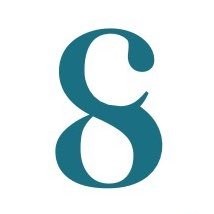 Captiv8
Marketing & Communications
Remote · United States
Posted on Wednesday, May 3, 2023
About Us:
Captiv8 brings unrivaled audience insights and accountability to the influencer space, along with thoughtful, creative storytelling to power the most effective and memorable social content.
Captiv8 is an AI-powered global influencer platform connecting and delivering influencers, audiences, and brands at scale: We work with top Fortune brands like Verizon, Walmart, Ford, Amazon, Kraft Heinz, and many others. Captiv8's platform features passionate influencers across Facebook, Instagram, Twitter, TikTok, Snapchat, YouTube, and other social channels with an extensive global audience reach. We offer a full stack of data-driven products and services, bringing to life powerful content that is targeted, compelling, and memorable. We have spent the last eight years streamlining branded content creation and measurement for brand marketers and agencies.
The founding team is composed of proven industry leaders who have over $1B in acquisitions, managed over $600M+ in revenue, and have taken two companies public. Their latest venture was one of the largest monetization platforms in the world for the mobile-first economy.
Captiv8 partners with credible institutions, including Social+Capital, Subtraction Capital, Launch Fund, and many others.
Captiv8 seeks a dynamic Social Media Consultant who will work to refine and establish Captiv8's presence across Instagram, LinkedIn, TikTok, and more. This role will be responsible for building and maintaining Captiv8's social presence and building a community amongst brands, marketers, and creators. Social Media Coordinator job will be an integral part of the marketing department, and will support campaign rollout, product launches, industry events, and more. This role should also have an understanding of how social media can be used to enhance general brand image and bring customers down the funnel.
Responsibilities:
Build an inspiring narrative around technology, social media, and the creator economy on Captiv8 social media
Own Captiv8 social media execution from content creation to reporting and optimization
Create compelling and creative content to promote Captiv8 owned media (blog, reports, webinars, e-guides and more) incorporating brand guidelines, voice, and tone
Think outside of the box when it comes to building content for social. We love data visualization, how about you?
Draft, edit, and proofread content including content and caption are 100% customer-ready prior to publishing
Maintain a proactive social media calendar, where this role will be responsible for tracking and organizing content for internal announcements, events, holidays, and sales initiatives
Keep oneself informed about the latter social media trends by means of social media groups, applications, and tools
Cooperate with the related departments' staff in order to publish content on social networking platforms
Provide monthly reporting and tracking against ongoing KPIs and team goals
Be a Captiv8 subject matter expert. Social media is a highly integrated function for the Captiv8 team.
Requirements:
Working knowledge of the creator economy, influencer marketing, and technology
The ability to understand performance analysis and reporting, and relay this back to manager and executives
Stay abreast of all the social media updates and modifications
Be eager to learn, highly organized, and attention to detail is an absolute must.
Be comfortable with cross-collaboration across the organization
Benefits & Perks:
●
Competitive compensation & 401k program to plan for your future
●
Robust medical, dental, vision, and disability coverage
●
The coolest tech equipment and gadgets you need to be successful
●
All-encompassing parental leave program - family first company!
●
Monthly Wellness and WFH stipends
●
Generous Employee Referral Program to hire more rock stars like YOU!
●
Birthday and Work Anniversary Surprise Boxes
●
Fully Supported by Rockstar Cross Department Teams-Planning, Strategy, Brand Management, Customer Success and the best Product Team in the business!