Technical Customer Support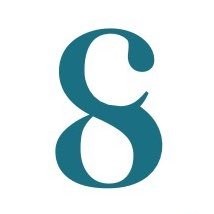 Captiv8
IT, Customer Service
London, UK
Posted on Thursday, May 4, 2023
About Us:
Captiv8 brings unrivaled audience insights and accountability to the influencer space, along with thoughtful, creative storytelling to power the most effective and memorable social content.
Captiv8 is an AI-powered global influencer platform connecting and delivering influencers, audiences, and brands at scale: We work with top Fortune brands like Verizon, Walmart, Ford, Amazon, Kraft Heinz, and many others. Captiv8's platform features passionate influencers across Facebook, Instagram, Twitter, TikTok, Snapchat, YouTube, and other social channels with an extensive global audience reach. We offer a full stack of data-driven products and services, bringing to life powerful content that is targeted, compelling, and memorable. We have spent the last eight years streamlining branded content creation and measurement for brand marketers and agencies.
The founding team is composed of proven industry leaders who have over $1B in acquisitions, managed over $600M+ in revenue, and have taken two companies public. Their latest venture was one of the largest monetization platforms in the world for the mobile-first economy.
Captiv8 partners with credible institutions, including Social+Capital, Subtraction Capital, Launch Fund, and many others.
The ideal candidate is highly personable, detail-oriented, and motivated. A customer-centric and out-of-the-box thinker who loves solving challenges for our customers and is resourceful. This role sits squarely between Customer Service and Engineering. You will be the second person on this team so that we can extend our coverage From Eastern Europe to the Pacific Time Zone. Availability in US time zones is a requirement. There will also need to be some overlapping time with our personnel in Europe to hand off and coordinate efforts.
Responsibilities:
Respond to technical support requests in a timely and efficient manner to meet SLA requirements.
Develop subject matter expertise to triage technical issues and provide solutions for incoming CS requests.
Properly categorize raised CS requests so that they are sent to the appropriate engineering group.
Consolidate technical support issues facing the team to identify trends.
Ensure decisions, direction, and work is documented and retrievable for review as needed.
Oversee general data ingestion; mitigate and escalate issues as they arise.
Create and maintain SQL queries and dashboards that surface important insights and data requests.
Develop and promote interpersonal relationships throughout departments with the purpose of cross-functional collaboration.
Work closely with engineering teams to collect and summarize internal feedback with the goal of enhancing the customer experience.
Design and continually improve processes and materials that enhance efficiency and customer service experience.
Requirements:
2+ years of relevant experience, such as Technical Support or Customer Service
Experience with Project Management systems, such as Jira
Experience with Customer Service and additional tools, such as ZenDesk and Customer.io
3+ years working in SQL
1+ in any scripting language that can be used on the command line like bash, python, Perl, or NodeJs.
Excellent communication skills. Must be fluent in English both spoken and written
Customer-obsessed, out-of-the-box thinker who loves solving challenges for our customers and is resourceful and tenacious
Have an upbeat attitude which is reflected in how you interact with customers
A collaborator and team player. If there's a more complex issue that you can't solve yourself, you'll seek help from other teams and ultimately ensure that the client does not experience any points of friction.
Meticulously organized and possess excellent written and verbal communication skills
Must be detailed in documenting information and prompt on follow-ups
Demonstrates basic problem-solving abilities, coupled with a desire to take on responsibility
Experience with Influencer Marketing/Digital Media is a plus but not required
Nice to Haves:
Knowledge of Bash, Python, or other scripting languages
Benefits & Perks:
●
Competitive compensation & 401k program to plan for your future
●
Robust medical, dental, vision, and disability coverage
●
The coolest tech equipment and gadgets you need to be successful
●
All-encompassing parental leave program - family first company!
●
Monthly Wellness and WFH stipends
●
Generous Employee Referral Program to hire more rock stars like YOU!
●
Birthday and Work Anniversary Surprise Boxes
●
Fully Supported by Rockstar Cross Department Teams-Planning, Strategy, Brand Management, Customer Success and the best Product Team in the business!