Associate Creative Strategist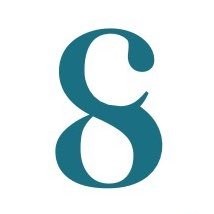 Captiv8
Design
Remote
Posted on Saturday, May 6, 2023
About Us:
Captiv8 brings unrivaled audience insights and accountability to the influencer space, along with thoughtful, creative storytelling to power the most effective and memorable social content.
Captiv8 is an AI-powered global influencer platform connecting and delivering influencers, audiences, and brands at scale: We work with top Fortune brands like Verizon, Walmart, Ford, Amazon, Kraft Heinz, and many others. Captiv8's platform features passionate influencers across Facebook, Instagram, Twitter, TikTok, Snapchat, YouTube, and other social channels with an extensive global audience reach. We offer a full stack of data-driven products and services, bringing to life powerful content that is targeted, compelling, and memorable. We have spent the last eight years streamlining branded content creation and measurement for brand marketers and agencies.
The founding team is composed of proven industry leaders who have over $1B in acquisitions, managed over $600M+ in revenue, and have taken two companies public. Their latest venture was one of the largest monetization platforms in the world for the mobile-first economy.
Captiv8 partners with credible institutions, including Social+Capital, Subtraction Capital, Launch Fund, and many others.
Curiosity paves the path ahead of you. You'll be tasked with digging deep into creative analysis, research grounded in social listening and critical thinking across multiple sources in order to provide a fresh perspective and identify opportunities for clients. Your social scrolling will lay the foundation for the creative strategy of winning proposals that advocate the creator channel and spark creativity. You thrive both independently and working side-by-side with teammates to bring a vision to life. New ideas excite your imagination, but always build from the essential best practices. Participating in a brainstorm to gather ideas is an important skill set as you share your findings and engage teammates.
Responsibilities:
Research & Analysis 50%
Conducts qualitative and quantitative research projects to share impactful insights with teammates and identify new areas of opportunity with the supervision of team members
Understand account history, organization, Captiv8 experiences and be able to adapt servicing to client needs with research and insightful opportunities aligned with their expectations.
Audit social media channels of clients & their competitors to identify whitespace
Conduct Social Listening analysis using both Captiv8 and third-party tools
Analyze past campaign data/performance to implement meaningful creative best practices
Team Administration 30%
Oversees the coordination of team meetings including scheduling, notes, action items and follow-ups with attention to detail (i.e. coordinating brainstorms, takes notes)
Work alongside campaign management to support the execution process including, creative brief development, feedback and third-party relationships
Strategic Development & Planning 20%
Develop new creative ideas (narratives, concepts, & visuals) for influencer strategies across a wide variety of business verticals including: CPG, Telecom, Entertainment, Fashion/Beauty, etc.
Contributes to the development of narrative and storytelling development of decks and collateral
Requirements
1-2+ years Social Creative and/or Influencer Marketing experience across social media platforms including YouTube, Facebook, Instagram, Pinterest, Twitter, Snapchat, TikTok
First-class copywriting, strategic thinking and problem solving skills
Insatiable curiosity across a broad range of consumer interests and behavior, the creator economy, creative innovation, and technology development
Excellent communication, collaboration, interpersonal and presentation skills
A team player who shares success and aims to challenge the status quo with a positive, can-do attitude
Ability to manage multiple timelines and keep to deadlines
Experience leveraging social listening tools and other research methodologies
Exposure to creating with Google Slides, Powerpoint, & Keynote Design Skills is nice to have
Proficiency interpreting data preferred
Benefits & Perks:
●
Competitive compensation & 401k program to plan for your future
●
Robust medical, dental, vision, and disability coverage
●
The coolest tech equipment and gadgets you need to be successful
●
All-encompassing parental leave program - family first company!
●
Monthly Wellness and WFH stipends
●
Generous Employee Referral Program to hire more rock stars like YOU!
●
Birthday and Work Anniversary Surprise Boxes
●
Fully Supported by Rockstar Cross Department Teams-Planning, Strategy, Brand Management, Customer Success and the best Product Team in the business!