Engineering Manager - Creator Economy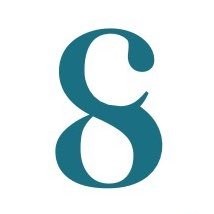 Captiv8
Software Engineering, Other Engineering
Remote · United States
Posted on Saturday, May 13, 2023
About Us:
Captiv8 brings unrivaled audience insights and accountability to the influencer space, along with thoughtful, creative storytelling to power the most effective and memorable social content.
Captiv8 is an AI-powered global influencer platform connecting and delivering influencers, audiences, and brands at scale: We work with top Fortune brands like Verizon, Walmart, Ford, Amazon, Kraft Heinz, and many others. Captiv8's platform features passionate influencers across Facebook, Instagram, Twitter, TikTok, Snapchat, YouTube, and other social channels with an extensive global audience reach. We offer a full stack of data-driven products and services, bringing to life powerful content that is targeted, compelling, and memorable. We have spent the last eight years streamlining branded content creation and measurement for brand marketers and agencies.
The founding team is composed of proven industry leaders who have over $1B in acquisitions, managed over $600M+ in revenue, and have taken two companies public. Their latest venture was one of the largest monetization platforms in the world for the mobile-first economy.
Captiv8 partners with credible institutions, including Social+Capital, Subtraction Capital, Launch Fund, and many others.
We seek an experienced Engineering Manager to lead a talented team of engineers focused on building innovative solutions for the Creator Economy. This role requires a strong technical background, excellent leadership skills, and a passion for product expansion to thrive in the digital landscape. As an Engineering Manager, you will be responsible for driving the development of cutting-edge products, ensuring high-quality deliverables, and fostering a collaborative team environment. Join us in shaping the future of the Creator Economy by building tools and platforms that empower creators and brands to monetize their content, grow their audience, and succeed in their passions.
Responsibilities:
Provide technical leadership and guidance to a team of software engineers, ensuring a high level of performance and efficiency.
Collaborate with cross-functional teams, including Product Management, Project Management, Design, and other Engineering teams, to define product strategy, roadmap, and release plans for Creator Economy solutions.
Foster a culture of innovation, collaboration, and continuous improvement within the team, encouraging experimentation and learning from failures.
Drive the development of scalable, high-performance, and reliable solutions for creators, incorporating emerging technologies and trends in the Creator Economy.
Establish and maintain engineering best practices, including coding standards, code reviews, testing, and documentation, ensuring high-quality deliverables.
Manage resource allocation, project timelines, and budget to ensure timely and cost-effective delivery of products.
Mentor, develop, and support the career growth of team members, providing regular feedback and performance evaluations.
Participate in recruiting efforts, interviewing candidates, and onboarding new team members.
Communicate project status, risks, and mitigation strategies to stakeholders, including senior leadership and external partners.
Requirements:
Bachelor's degree in Computer Science, Engineering, or a related field; Master's degree is a plus.
5+ years of experience in software development, with at least 2 years in a leadership role.
Strong technical background with experience in multiple programming languages, frameworks, and technologies.
Demonstrated ability to lead and manage high-performing engineering teams, fostering collaboration, innovation, and accountability.
Excellent communication and interpersonal skills, with the ability to effectively articulate technical concepts to both technical and non-technical stakeholders.
Experience with Agile methodologies, continuous integration, and continuous delivery.
Strong problem-solving and critical-thinking skills, with a data-driven approach to decision-making.
Benefits & Perks:
●
Competitive compensation & 401k program to plan for your future
●
Robust medical, dental, vision, and disability coverage
●
The coolest tech equipment and gadgets you need to be successful
●
All-encompassing parental leave program - family first company!
●
Monthly Wellness and WFH stipends
●
Generous Employee Referral Program to hire more rock stars like YOU!
●
Birthday and Work Anniversary Surprise Boxes
●
Fully Supported by Rockstar Cross Department Teams-Planning, Strategy, Brand Management, Customer Success and the best Product Team in the business!