QA Engineer II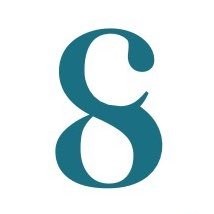 Captiv8
Quality Assurance
Remote · United States
Posted on Saturday, May 13, 2023
About Us:
Captiv8 brings unrivaled audience insights and accountability to the influencer space, along with thoughtful, creative storytelling to power the most effective and memorable social content.
Captiv8 is an AI-powered global influencer platform connecting and delivering influencers, audiences, and brands at scale: We work with top Fortune brands like Verizon, Walmart, Ford, Amazon, Kraft Heinz, and many others. Captiv8's platform features passionate influencers across Facebook, Instagram, Twitter, TikTok, Snapchat, YouTube, and other social channels with an extensive global audience reach. We offer a full stack of data-driven products and services, bringing to life powerful content that is targeted, compelling, and memorable. We have spent the last eight years streamlining branded content creation and measurement for brand marketers and agencies.
The founding team is composed of proven industry leaders who have over $1B in acquisitions, managed over $600M+ in revenue, and have taken two companies public. Their latest venture was one of the largest monetization platforms in the world for the mobile-first economy.
Captiv8 partners with credible institutions, including Social+Capital, Subtraction Capital, Launch Fund, and many others.
Your Mission:
As a QA Engineer, you are going to be a crucial part of our quality assurance initiatives. You're going to participate in internal testing activities; work in conjunction with functional teams and product teams during the development of new features; assure the product meets quality standards; and ensure that the product gets delivered in a timely manner.
Responsibilities:
Review requirements, specifications, and technical design documents to provide timely and meaningful feedback
Create detailed, comprehensive, and well-structured test plans and test cases
Estimate, prioritize, plan and coordinate testing activities
Design, develop and execute automation scripts using open source tools
Identify, record, document thoroughly, and track bugs
Perform thorough regression testing when bugs are resolved
Liaise with internal teams (e.g. developers and product managers) to identify system requirements
Monitor debugging process results
Investigate the causes of non-conforming software and train users to implement solutions
Track quality assurance metrics, like defect densities and open defect counts
Stay up-to-date with new testing tools and test strategies
Requirements:
2 years Proven work experience in software development
2 years Proven work experience in software quality assurance
Strong knowledge of software QA methodologies, tools, and processes
Experience in writing clear, concise, and comprehensive test plans and test cases
Hands-on experience with both white box and black box testing
Solid knowledge of SQL and scripting. Experience with Maria DB or other MySQL databases, ability to write complex select queries as well as update and insert
Experience working in an Agile/Scrum development process
Upper level English
Benefits & Perks:
●
Competitive compensation & 401k program to plan for your future
●
Robust medical, dental, vision, and disability coverage
●
The coolest tech equipment and gadgets you need to be successful
●
All-encompassing parental leave program - family first company!
●
Monthly Wellness and WFH stipends
●
Generous Employee Referral Program to hire more rock stars like YOU!
●
Birthday and Work Anniversary Surprise Boxes
●
Fully Supported by Rockstar Cross Department Teams-Planning, Strategy, Brand Management, Customer Success and the best Product Team in the business!