Strategy Internship Associate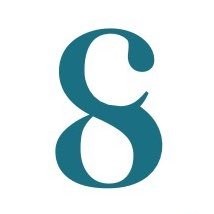 Captiv8
Remote · United States
Posted on Wednesday, May 24, 2023
About Us:
Captiv8 brings unrivaled audience insights and accountability to the influencer space, along with thoughtful, creative storytelling to power the most effective and memorable social content.
Captiv8 is an AI-powered global influencer platform connecting and delivering influencers, audiences, and brands at scale: We work with top Fortune brands like Verizon, Walmart, Ford, Amazon, Kraft Heinz, and many others. Captiv8's platform features passionate influencers across Facebook, Instagram, Twitter, TikTok, Snapchat, YouTube, and other social channels with an extensive global audience reach. We offer a full stack of data-driven products and services, bringing to life powerful content that is targeted, compelling, and memorable. We have spent the last eight years streamlining branded content creation and measurement for brand marketers and agencies.
The founding team is composed of proven industry leaders who have over $1B in acquisitions, managed over $600M+ in revenue, and have taken two companies public. Their latest venture was one of the largest monetization platforms in the world for the mobile-first economy.
Captiv8 partners with credible institutions, including Social+Capital, Subtraction Capital, Launch Fund, and many others.
Your Mission:
If you're an intellectually curious and recent college graduate looking for the step in the door to work alongside a unique group of fun people who are bright and passionate about what they do, we should talk!
We're looking for an associate intern to join our team! During the time of your internship, you will work with
our Creative Strategy Team.
You will get real-world experience with your work product affecting millions of consumers while learning how to use and navigate our unique platform. On a daily basis, you will be working hands-on with your team lead leveraging your unique skills and creativity, using popular tools such as G Suite, MS, and the ever-so-evolving social networking platforms - Twitter, Instagram, Facebook, and Youtube, just to name a few.
Qualified applicants will be recent college graduates who are passionate about video/image editing or related disciplines. In addition to possessing a good sense of judgment and numeracy, you also have excellent analytical, problem-solving, and interpersonal skills along with strong written, verbal communication, and presentation skills.
If you're up for the challenge, apply with Captiv8 and see firsthand why we're the leader in social actionable insights!
Responsibilities:
Assist the Creative Strategy Team with developing proposals and custom influencer strategies.
Work directly with our creative strategists to bring proposals to life for clients across multiple verticals including (but not limited to) CPG, Fashion & Beauty, Automotive, and more.
Help the proposal process run seamlessly & effortlessly from start to finish.
Requirements:
You thrive in an innovative, fast-paced environment, eager to grow and learn more about the world of Influencer Marketing and managing campaigns for brands like Dove, Ben & Jerry's, Axe, and more
You LOVE advertising, social data, influencer campaigns, and measurement
You are a self-starter with the ability to wear multiple hats, and must be an excellent multitasker with efficient time management skills
You are a team player with amazing collaboration skills
All experience levels are welcome
Benefits & Perks:
●
Competitive compensation & 401k program to plan for your future
●
Robust medical, dental, vision, and disability coverage
●
The coolest tech equipment and gadgets you need to be successful
●
All-encompassing parental leave program - family first company!
●
Monthly Wellness and WFH stipends
●
Generous Employee Referral Program to hire more rock stars like YOU!
●
Birthday and Work Anniversary Surprise Boxes
●
Fully Supported by Rockstar Cross Department Teams-Planning, Strategy, Brand Management, Customer Success and the best Product Team in the business!