Devops - Senior Engineer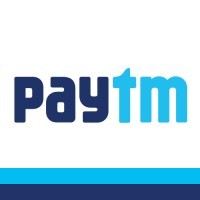 Paytm
Software Engineering
Noida, Uttar Pradesh, India
Posted on Tuesday, April 26, 2022
Title: DevOps - Senior Engineer
About Us:
Paytm is India's leading digital payments and financial services company, which is focused on driving consumers and merchants to its platform by offering them a variety of payment use cases. Paytm provides consumers with services like utility payments and money transfers, while empowering them to pay via Paytm Payment Instruments (PPI) like Paytm Wallet, Paytm UPI, Paytm Payments Bank Netbanking, Paytm FASTag and Paytm Postpaid - Buy Now, Pay Later. To merchants, Paytm offers acquiring devices like Soundbox, EDC, QR and Payment Gateway where payment aggregation is done through PPI and also other banks' financial instruments. To further enhance merchants' business, Paytm offers merchants commerce services through advertising and Paytm Mini app store. Operating on this platform leverage, the company then offers credit services such as merchant loans, personal loans and BNPL, sourced by its financial partners.
About the team:
To solve some of the most complex Devops issues across the globe. Some of our DNA fingerprints are:
Cloud-First:
Paytm is a cloud-first company where we work on some of the largest cloud (AWS) workloads.
Scalability:
We tame scale. Our definition of scale is - PBs of data, millions of requests per minute, few thousand micro services hosted on a few hundred thousand cores.
Observability:
One of the best in-house designed observability systems processing a few 10s of millions of events per second and many more.
About the role:
Responsible for guiding teams towards continuous integration and continuous deployment; hence, he must have extensive knowledge of the automation tools and their application like Gradle, Git, Jenkins, Bamboo, Docker, Kubernetes, Puppet Enterprise, Nagios, Chef, and Ansible. The DevOps tackles our organization's toughest technical problems and drives technical excellence at all levels, working with senior management to support the execution of the organization's vision. The DevOps / Sr. Devops/ Lead Devops is a person who cares deeply about the technical side of operations and makes sure that everything is running smoothly for our applications. The ideal candidate understands technology deeply at both the server level and at the development level, comprehends the gaps, and is excited about filling those gaps and taking proactive steps to prevent application emergencies from ever happening.
Expectations/ Requirements
·
3 to 7 years of overall experience.
·
2+ years of relevant experience in Devops.
·
Should have experience in AWS.
·
Linux OS/application installation and configuration.
·
Shell/Bash/Python scripting.
·
Experience in building, deploying and operating infrastructure and applications.
·
Cloud experience: AWS (Azure/Google Cloud).
·
CI/CD tools: Kubernetes, Jenkins/Bamboo/GitLab, Chef/Puppet/Ansible, Maven/Nexus.
·
Ability to oversee and mentor junior software developers, as well as report to management.
·
Ability to ensure smooth software deployment by writing script updates and running diagnostics.
Superpowers/ Skills that will help you succeed in this role
·
High level of drive, initiative and self-motivation
·
Ability to take internal and external stakeholders along
·
Understanding of Technology and User Experience
·
Willingness to experiment and improve continuously
Why join us
·
A collaborative output driven program that brings cohesiveness across businesses through technology
·
Improve the average revenue per use by increasing the cross-sell opportunities
·
A solid 360 feedbacks from your peer teams on your support of their goals
·
Respect, that is earned, not demanded from your peers and manager
Compensation:
If you are the right fit, we believe in creating wealth for you with enviable 500 mn+ registered users, 21 mn+ merchants and depth of data in our ecosystem, we are in a unique position to democratize credit for deserving consumers & merchants – and we are committed to it. India's largest digital lending story is brewing here. It's your opportunity to be a part of the story!