Backend - Vice President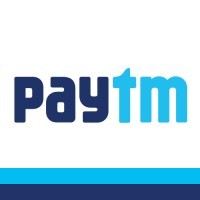 Paytm
Software Engineering
Bangalore Rural, Karnataka, India
Posted on Saturday, May 14, 2022
Vice President - Backend
About Us:
Paytm
is India's leading digital payments and financial services company, which is focused on driving consumers and merchants to its platform by offering them a variety of payment use cases. Paytm provides consumers with services like utility payments and money transfers, while empowering them to pay via Paytm Payment Instruments (PPI) like Paytm Wallet, Paytm UPI, Paytm Payments Bank Netbanking, Paytm FASTag and Paytm Postpaid - Buy Now, Pay Later. To merchants, Paytm offers acquiring devices like Soundbox, EDC, QR and Payment Gateway where payment aggregation is done through PPI and also other banks' financial instruments. To further enhance merchants' business, Paytm offers merchants commerce services through advertising and Paytm Mini app store. Operating on this platform leverage, the company then offers credit services such as merchant loans, personal loans and BNPL, sourced by its financial partners.
About the role:
As an VP, You will oversee and direct engineering development teams, ensuring that projects are done on time, design requirements are met, and company standards are upheld.
Requirements:
18+ years of strong software design/development experience in building massively large scale distributed internet systems and products
Should have experience leading small team
Hands on experience in Advance Java and frameworks, Backend, JavaScript frameworks, MySQL/NoSQL, golang etc
Experience and knowledge of open source tools & frameworks, broader cutting edge technologies around server side development
Should be an active contributor to developer communities like Stackoverflow, Topcoder, Github, Google Developer Groups (GDGs).
Superior organization, communication, interpersonal and leadership skills
Must be a proven leader and team player that enjoys challenging assignments in a high-energy, fast growing and start-up workplace
Preferred Qualifications
: Bachelor's/Master's Degree in Computer Science or equivalent
Skills that will help you succeed in this role:
Driving innovations in the product constantly to remain ahead of the curve. Serve as a thought leader and mentor on technical, architectural, design and related issues
Proactively identify architectural weaknesses and recommend appropriate solutions.
Balance short-term versus long-term actions, strategic versus tactical requirements, while continuing to move forward towards the strategic vision.
Collaborate with cross functional teams to solve complex problems and build products spanning across multiple teams to deliver end-to-end products & features
Estimate efforts, identifies risks, devises and meets project schedules
Provide functional, design, and code reviews in related areas of expertise with-in team and cross team
Mentor and coach engineers to facilitate their development and provide technical leadership to them.
Why join us
Because you get an opportunity to make a difference, and have a great time doing that.
You are challenged and encouraged here to do stuff that is meaningful for you and for those we serve.
You should work with us if you think seriously about what technology can do for people.
We are successful, and our successes are rooted in our people's collective energy and unwavering focus on the customer, and that's how it will always be.
If you are the right fit, we believe in creating wealth for you.
With enviable 500 mn+ registered users, 21 mn+ merchants and depth of data in our ecosystem, we are in a unique position to democratize credit for deserving consumers & merchants – and we are committed to it. India's largest digital lending story is brewing here.
It's your opportunity to be a part of the story!