Product Management - Associate Vice President - Devices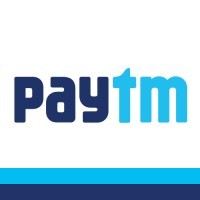 Paytm
Product
Bangalore Rural, Karnataka, India
Posted on Thursday, October 27, 2022
Title: Product Management - Associate Vice President - Devices (Soundbox)
About Us: Paytm is India's leading financial services company that offers full-stack payments & financial solutions to consumers, offline merchants and online platforms. The company is on a mission to bring half a billion Indians into the mainstream economy through payments, commerce, banking, investments, and financial services. One97 Communications Limited that owns the brand Paytm is founded by Vijay Shekhar Sharma and is headquartered in Noida, Uttar Pradesh. Its investors include Softbank, Ant Financial, AGH Holdings, Elevation Capital, Berkshire Hathaway, T Rowe Price and Discovery Capital.
About the team: Being one of the largest payment platforms in the country, we aim to not only ensure a seamless experience, but also a delightful journey for our customers. We strive to enrich the customer experience by making every transaction transparent, honest, and hassle-free. Manage and take ownership of product end-to-end: including defining scope, developing requirements product launch.
Job Brief & Responsibilities:
Manage and take ownership of product end-to-end: including defining scope, developing requirements product launch.
Responsible for analyzing customer needs/markets, competitive offering, and user requirements in depth.
Ability to coordinate with various functions to ensure product roll-out within defined timelines, understand product priorities, and implement a product governance framework.
Responsible for innovative product and feature conceptualization, documenting PRDs, launching and measuring success end-to-end.
Work collaboratively with various Cross-functional teams including marketing, business, UX, customer support and engineering teams etc.
Expectations/Requirements-
· A passionate Product Manager with 10+ years of experience with at least 3 years of relevant experience in Devices Product Management
· Proven track record of managing all aspects of a successful product throughout its lifecycle
· Proven ability to develop product and effectively communicate recommendations to executive management
· Solid technical background with understanding and/or hands-on experience in Hardware development.
Superpowers that will help you succeed in this role:
· MS or BS/
B.Tech
in computer science or equivalent experience from top college
· Experience in Building Products in high scale businesses
· Knowledge of product development processes
· Being a leader and an inspiration to your entire team
· Ability to take internal and external stakeholders along
Why Join us?
Bragging rights to be behind the largest fintech lending play in India A fun, energetic and a once-in-a-lifetime environment that enables you to achieve your best possible outcome in your career With enviable 500 mn+ registered users, 21 mn+ merchants and depth of data in our ecosystem, we are in a unique position to democratize credit for deserving consumers & merchants – and we are committed to it. India's largest digital lending story is brewing here. It's your opportunity to be a part of the story!
Compensation: If you are the right fit, we believe in creating wealth for you