Business Development (Flights)- Deputy General Manager/Assistant General Manager, Paytm Travel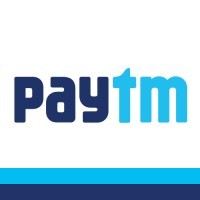 Paytm
Sales & Business Development, Operations
Noida, Uttar Pradesh, India
Posted on Thursday, November 3, 2022
About Us:
Paytm Travel has revolutionized the travel industry - with a goal to empower millions of travellers who choose us as their preferred travel partner. We are no. 2 in the travel segment, in India, within a span of a few years, which proves our capability and potential to become no. 1 soon. Being one of the largest travel platforms in the country, our aim is to not only ensure seamless, instant booking, but also a delightful journey. We strive to enrich customer experience by making every transaction transparent, honest and hassle free.
To stay ahead of the curve, we are working aggressively towards our ambition to make travel affordable for all. With this customer centricity at our core, we strive to make Paytm Travel synonymous with a trustworthy travel partner.
This Team is involved in revenue management, vendor management and strategies to get new business and make travel profitable entity
About the role:
Looking for smart, enthusiastic, and self-motivated business leaders with 8-12 years' work experience in Business Development, Partnerships & Account management role in travel industry
Key Responsibilities
2) Drive CXO level relationships with Vendor
3) Negotiate best in class commercial Policies with partner & continuously improve revenue from the business
4) Collaborate with partners and internal teams to develop win-win products for customers.
5) Eye to detail of the market. Present Market analysis and other information to key stakeholders internally Intra team management
6) Work with internal stakeholders like Finance, Recon, CX, Product, Growth etc. aiming to provide the best Flight booking experience to users.
7) Own the P&L and growth charter of B2B Channels for Flight business
8) Scope out requirements for the Flight with the product team and lead towards successful execution.
9) Escalate issues being faced by the internal team to Vendor and work towards providing the best possible solution.
10) Travel functionality, product support & integration, pilot testing on products pre & post-deployment.
11) Assist the growth & CST team throughout new product integration. Formulate industry standards & best practices for effective usage.
12) Identify and communicate issues, escalate raise necessary IR/tickets, follow-up, monitor and track them for further analysis
13) Build and ideate vendor partnerships that can anchor and stabilize the function deliverables.
14) Develop deep & long-standing relationships with vendors, to drive relationships from the strategic to the tactical level.
15) Have in-depth knowledge of competition
Expectations/ Requirements:
1) Prior experience of 6-7 years in business development/ partnerships/alliance's role. 12-18 years in the travel domain is preferred.
2) Strong interpersonal and presentation skills for interacting with team members and influencing strategic partners at CXO level.
3) Strong negotiation and networking skills. Ability to connect with people across teams & levels
Superpowers/ Skills that will help you succeed in this role:
1) Excellent written and verbal communication skills, in addition to the ability to express ideas logically and succinctly
2) Very strong bias for action
3) Ability to conceptualize innovative and clutter-breaking campaigns
4) Strong attention to detail in partnership initiative execution
5) Strong understanding of technology
Why join us:
We support our people by providing a range of flexible working options so they can work in the way that best suits them. We also offer you the opportunity to develop your career, working in a diverse and inclusive workplace where the diverse backgrounds, perspectives and life experiences of our people are celebrated and create a great place to grow, thrive and belong. Most importantly, for us Work is Fun!!
Compensation:
If you are the right fit, we believe in creating wealth for you with enviable 500 mn+ registered users, 21 mn+ merchants and depth of data in our ecosystem, we are in a unique position to democratize credit for deserving consumers & merchants – and we are committed to it. India's largest digital lending story is brewing here. It's your opportunity to be a part of the story!