Product Management- Director Product- Data Product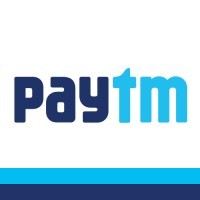 Paytm
Product
Bangalore Rural, Karnataka, India
Posted on Wednesday, November 30, 2022
Title:
Product Management – Director Product - Data Product
About Paytm:
Paytm is India's leading financial services company that offers full-stack payments & financial solutions to consumers, offline merchants and online platforms. The company is on a mission to bring half a billion Indians into the mainstream economy through payments, commerce, banking, investments, and financial services. Its investors include Softbank, Ant Financial, AGH Holdings, Elevation Capital, Berkshire Hathaway, T Rowe Price, and Discovery Capital.
About the Role:
As a Director Product for Data Platform involves you to have a pivotal role in enabling internal as well as external use cases on the platform. You will collaborate with leadership and cross-functional partners in driving the conceptual and technical development of data products. As a key member of the Data Platform Product Management team, you'll collaborate closely with a talented troop of Data Engineers along with various Business, Product, and Analytics stakeholders within Paytm. Your efforts will directly enhance the overall velocity of Paytm Product and Engineering teams, and shape the strategic direction of Paytm Data Engineering function.
Expectations/Requirements:
- Looking for a Director Product for the data enrichment and adoption. You will be responsible for enabling all vertical of Paytm for their growth strategies and reporting requirements
- Look for solutions (people, process, and technology) which offer the best opportunity to solve problems of internal customer
- Be outcome-oriented; everything we do needs metrics and you will be expected to define, report and improve these metrics
- Conduct user research, gather product ideas, seek feedback, collate requirements & own vision & road map of Data platform which forms the platform for the whole of Paytm Data organization
- Partner with many types of stakeholders, including engineers, analysts, and leaders from different teams and functions in designing scalable solutions. Stakeholders include Data Science, Machine Learning Infrastructure, Fraud & Risk, Businesses Intelligence, payments and all product groups
- Continue to strive for innovation, be aware of developments that are happening in the data platform and advanced analytics space.
- Help us navigate the trade-offs between build vs. buy, and guide us to make informed solutions
- Build strategic partnerships with global companies that will give us a great edge
- Define and communicate your products' vision, strategy, and goals; Mentor and coach junior product managers
Superpowers/ Skills that will help you succeed in this role:
- Should have a Bachelor's / Masters or an equivalent degree, preferably in engineering or management and should have at least 8+ years of product management experience and leading technology data products
-Prior experience as an internal product manager or prior experience with a data catalog (preferably Datahub)Experience in other metadata management solutions such as Informatica, Collibra, Erwin, Alation is also taken into account.
- Experience in metadata management - Business Glossary, Business & Technical Metadata, Lineage, data dictionaries, ETL is essential.
- Team Management experience is essential
- Knowledge of Data products, data journey, data ecosystem and market trends is highly desirable
-A successful PM in this role would require a strong executive presence, ability to work effectively with remote teams, and a proven track record of taking end-to-end ownership and successfully delivering results
-Experience as a software engineer and working with distributed teams is preferred but not required
-Ability to easily transition from high-level strategic thinking to creative and detailed execution
- Entrepreneurial spirit, comfortable working in a complex and face-paced environment
- Analytical and data-driven, you love digging into the data to analyze what's happening and define and measure success on every project
Why join us?
· A collaborative output driven program that brings cohesiveness across businesses through technology
· Improve the average revenue per use by increasing the cross-sell opportunities
· A solid 360 feedback from your peer teams on your support of their goals
· Respect, that is earned, not demanded from your peers and manager
Compensation:
If you are the right fit, we believe in creating wealth for you. With enviable 500 mn+ registered users, 21 mn+ merchants and depth of data in our ecosystem, we are in a unique position to democratize credit for deserving consumers & merchants – and we are committed to it. India's largest digital lending story is brewing here. It's your opportunity to be a part of the story!