Regional Marketing Lead ( North & South India)- GM/ AVP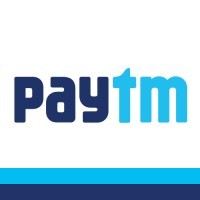 Paytm
Marketing & Communications
Mumbai, Maharashtra, India
Posted on Friday, January 6, 2023
About the Organization-Paytm is India's leading financial services company that offers full-stack payments & financial solutions to consumers, offline merchants and online platforms. The company is on a mission to bring half a billion Indians into the mainstream economy through payments, commerce, banking, investments, and financial services. Its investors include Softbank, Ant Financial, AGH Holdings, SAIF Partners, Berkshire Hathaway, T Rowe Price, and Discovery Capital.
Location- Delhi/Mumbai/Bangalore
About the team: This is the regional team owning Growth Agenda and customized objective for Strong & Weak Goes.
Responsibilities:
1.Planning and executing all BTL activities - Events (roadshows, exhibitions, conferences, seminars), promotions (pamphlets, handbills, brochures) and brand/service placement.
2.Responsible for ensuring visibility across 32+ million Paytm's merchants across Pan India.
3.Planning and innovating new marketing initiatives on a regular interval that will define brand's personality and create brand recall/awareness.
4.Drive initiatives to increase Paytm's market share - strategize and execute campaigns to imbibe the habit of 'Scan and Pay' for Paytm's consumers.
5.Handling appropriate media selection for advertising new launches. Executing all in-house advertising activities which include developing campaign strategy, roll-out plans and evaluation
8.Responsible for setting up a strong network of vendors / Agencies for various promotional activities planned for the respective regions.
9.Mentor to the regional marketing team including but not limited to ideating and executing regional marketing requirements for regional initiatives.
10.Drive initiatives to bring in cost optimization, automation and innovation.
11.Establish short/long-term budgets in tune with the marketing strategies for achieving business targets
12.Developing marketing calendar for special projects; maintaining the budgets & costs of the project.
13.Identify and develop new markets and plan events and activations for expanding the reach of the organization
Eligibility Criteria:
1. 8
+ years of strong experience in FMCG sector into Shopper Marketing in the FMCG / Telecom sector
2.MBA degree is a must
3.Dynamic, analytical and creative professional with proven performance success in marketing (ATL & BTL led campaigns)
4.Relevant experience determining a target audience and building awareness campaigns to capture their attention, keep them engaged and instigate action leading to conversion
5.A sense of aesthetics and a love for great visuals with clear messaging
6.Superb stakeholder management skills, adept as providing strategic communications
7.The ability to think on your feet, and to digest information quickly to determine the appropriate way forward, breaking through any jargon to deliver clear messaging
Why join us
We give immense opportunities to make a difference and have a great time doing
that.You
are challenged and encouraged here to do meaning work for yourself and customers/clients. We are successful, and our successes are rooted in our people's collective energy and unwavering focus on the customer, and that's how it will always be!
Compensation: If you are the right fit, we believe in creating wealth for you
With enviable 500 mn+ registered users, 21 mn+ merchants and depth of data in our ecosystem, we are in a unique position to democratize credit for deserving consumers & merchants – and we are committed to it. India's largest digital lending story is brewing here. It's your opportunity to be a part of the story!