Team Lead - Operations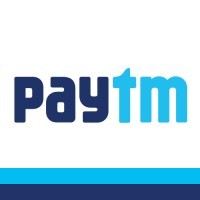 Paytm
Operations
Delhi, India
Posted on Tuesday, January 10, 2023
• Build all events in the ticketing system, including seating manifests, price tables, holds/kills, discounts, pre-sales, etc.
• Oversee all financial reconciliation in regard to daily reports, monthly reports, and event settlement
• Responsible for the daily processing of tickets.
• Responsible for ticket sales reports.
• Act as a systems administrator for the ticketing system and liaison between staff, promoters, presenters, and the facility;
• Responsible for system upgrades, occasional testing of new software, and routine maintenance and troubleshooting
• Prepare all ticketing reports for and work with tenants on system training and related premium services ticketing
• Update and relay all box-office-related event information to each department and client
• Investigate and resolve ticket-related issues
• Responsible for tracking of accounts payable/receivable and preparation of sales reports/ticket revenue updates
• Oversee all ticketed events, ensuring compliance with all relevant ticket laws
• Track attendance for all events, including pre-sales, walk-ups, promotions, discounts, etc.
• Direct the creation and control of the fiscal budget for the Box Office department
• Establish and maintain effective working relationships with internal/external customers
• Analyse challenges, identify alternative solutions, project consequences of proposed actions and implement recommendations in support of organizational objectives
• Work a flexible schedule including early mornings, days, evenings, overnight, weekends, holidays, extended (long) work days, and extended numbers of days
• Work closely with the ticket sales team to create and implement best practices and procedures
• Exercise confidentiality and integrity upon handling personal and financial customer information
• Perform other duties as assigned.
Requirements:
• Bachelor's Degree from an accredited college, business administration or another related field
• Minimum of 4 years of increasingly responsible box office/ ticketing experience, preferably with a sports facility is good to have.
• Knowledge of operational characteristics, services, and activities of the stadium, and arena;
• Ability to be Proficiency in Microsoft Office applications
• Knowledge of principles of budget preparation and control
• Possess excellent customer service, organization, and computer skills
• Must have strong initiative and work ethic and be able to function without supervision
• Work quickly and accurately under pressure
• Be able to function in a fast-paced, high-pressure environment
• Must be able to communicate with all levels of the organization
• Be able to work a flexible schedule, including nights, weekends, and holidays