Product Management- Product Manager- Consumer Product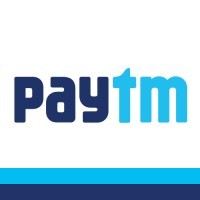 Paytm
Product
Noida, Uttar Pradesh, India
Posted on Wednesday, January 25, 2023
Title: Product Management – Product Manager - Consumer Product
About Us:
Paytm is India's leading financial services company that offers full-stack payments & financial solutions to consumers, offline merchants and online platforms. The company is on a mission to bring half a billion Indians into the mainstream economy through payments, commerce, banking, investments, and financial services. One97 Communications Limited that owns the brand Paytm is founded by Vijay Shekhar Sharma and is headquartered in Noida, Uttar Pradesh.
About the team
: Being one of the largest payment platforms in the country, we aim to not only ensure a seamless experience, but also a delightful journey for our customers. We strive to enrich the customer experience by making every transaction transparent, honest, and
hassle-free.The
app product team ensures to deliver an outstanding user experience to the Paytm Customers by understanding the user, discerning their use patterns, and designing an app that meets their user's needs. About the role: Are you someone who loves to build products and also gets curious about technology stack being used? Have you worked in technical roles at some point in your career and enjoyed them (be it software developer, engineering manager or architect)? We are looking for Product Owners to enable delivery of high quality financial/payment products in a fast-paced, challenging, and creative environment. You will work with business heads and engineering partners to drive the strategy, roadmap, execution of a product area to build high quality products/systems.
Job responsibilities/Skills:
Industry Experience: 3+ Years of work experience
Required Skills:
Bachelor or Masters from engineering background. Minimum 3 years of total work-ex.
Hands-on experience with data driven product management. Using excel, other analytical tools
At least 2 years of experience building and shipping consumer facing products.
Nice-to-have skills:
Prior product experience in B2C/eCommerce/consumer facing products.
Prior experience on working with UX designers, marketing etc will be a plus
Prior exposure to tools like Clevertap, BQ, Tableau, Amplitude/Mixpanel etc
Prior experience with startups, co-founder, founding team etc will be a plus
Two drivers of success in 90 days:
Be an expert on data driven insights, shall be able to own 1-2 product areas and drive results with engineering
Good sense of customer and business problem statement with ability to correlate with core logics in system, user-centric designs and being a voice of customer in the team.
Why Join us?
Bragging rights to be behind the largest fintech lending play in India
A fun, energetic and a once-in-a-lifetime environment that enables you to achieve your best possible outcome in your career
Compensation:
If you are the right fit, we believe in creating wealth for you
With enviable 500 mn+ registered users, 21 mn+ merchants and depth of data in our ecosystem, we are in a unique position to democratize credit for deserving consumers & merchants – and we are committed to it. India's largest digital lending story is brewing here. It's your opportunity to be a part of the story!