Process Trainer (Merchant Lending) - Assistant Manager - Noida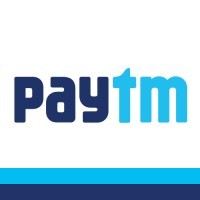 Paytm
Delhi, India
Posted on Monday, March 6, 2023
About Us:
Paytm is India's leading digital payments and financial services company, which is focused on driving consumers and merchants to its platform by offering them a variety of payment use cases. Paytm provides consumers with services like utility payments and money transfers, while empowering them to pay via Paytm Payment Instruments (PPI) like Paytm Wallet, Paytm UPI, Paytm Payments Bank Netbanking, Paytm FASTag and Paytm Postpaid - Buy Now, Pay Later. To merchants, Paytm offers acquiring devices like Soundbox, EDC, QR and Payment Gateway where payment aggregation is done through PPI and also other banks' financial instruments. To further enhance merchants' business, Paytm offers merchants commerce services through advertising and Paytm Mini app store. Operating on this platform leverage, the company then offers credit services such as merchant loans, personal loans and BNPL, sourced by its financial partners.
About the team:
This team is part of Merchant Lending vertical and they cater to the Merchant loans section. They have the ownership of merchant cash advance sales.
About the role:
The role involves developing engaging learning content for the Lending Merchant Team demonstrating domain understanding for the employees. Would involve working collaboratively with Subject Matter Experts to synthesize technical and complex knowledge/ content into simple and learnable content. Responsible for scaling-up digitization of learning content in Paytm.
Expectations/ Requirements:
1 Serve as Learning Partner for the Lending- Merchant vertical demonstrating domain understanding.
2. Build & establish a Lending Merchant Training unit for capability building, SOP effectiveness, learning engagement
3. Effectively consult/ partner with stakeholders across to diagnose & build
behavioral
and functional trainings
4. Manage Learning Calendar planning & execution, Dashboard release, impact
5. Act as a facilitator for relevant training modules as & when required.
6. Develop content for an effective learning experience for the team (Virtual trainings & e-learnings both)
7. Demonstrate a good understanding of L&D models & frameworks for effective solutions.
8. Partner with cross functions parties for L&D effectiveness.
Superpowers/ Skills that will help you succeed in this role:
1. He/She/They should have a minimum 2 years of experience in L&D Space, BFSI domain expertise preferred.
2. High level of drive, initiative, and self-motivation
3. Strong Ability to take internal and external stakeholders along.
4. Strong Analytical skills to work on data and evaluate training measurement
5. Ability to thrive in a fast-paced and dynamic growth-mode environment.
6. Willingness to experiment and improve continuously
7. Proficient with MS Word/MS Office and Google Sheets
8. Must have Effective communication, influencing skills, and the ability to meet deadlines.
9. Understanding of Technology and User Experience
10. Ability to synergize capabilities across functions to achieve common goals.
11. Analytical skills to work on data and evaluate training measurement
13. Candidate must have BFSI training experience, training delivery facilitation skills, content development expertise, LMS & stakeholder management experience.
Why join us
1. A collaborative output driven program that brings cohesiveness across businesses through technology
2. Improve the average revenue per use by increasing the cross-sell opportunities
3. A solid 360-degree feedback from your peer teams on your support of their goals
4. Respect, that is earned, not demanded from your peers and manager
Compensation:
If you are the right fit, we believe in creating wealth for you
With enviable 500 mn+ registered users, 21 mn+ merchants and depth of data in our ecosystem, we are in a unique position to democratize credit for deserving consumers & merchants – and we are committed to it. India's largest digital lending story is brewing here. It's your opportunity to be a part of the story!