GDS Trainer- Assistant/Deputy Manager- Paytm Travel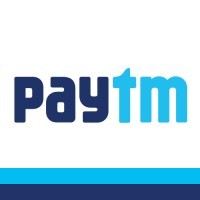 Paytm
Bangalore Rural, Karnataka, India
Posted on Friday, March 17, 2023
About Us:
Paytm Travel has revolutionized the travel industry - with a goal to empower millions of travellers who choose us as their preferred travel partner. We are no. 2 in the travel segment, in India, within a span of a few years, which proves our capability and potential to become no. 1 soon. Being one of the largest travel platforms in the country, our aim is to not only ensure seamless, instant booking, but also a delightful journey. We strive to enrich customer experience by making every transaction transparent, honest and hassle free.
To stay ahead of the curve, we are working aggressively towards our ambition to make travel affordable for all. With this customer centricity at our core, we strive to make Paytm Travel synonymous with a trustworthy travel partner.
About the team:
This Team is involved in revenue management, vendor management and strategies to get new business and make travel profitable entity
About the role:
· Deliver training for New Hires batches and regular coaching for existing associates
· Knowledge of ADDIE Model, Instructional Designing Basics and SOP Creation
· Design training curriculum using inputs from Operations & Quality
· Develop alternative training methods in order to ensure targets are met
· Improve bottom quartile performance
· Maintain MIS related to all training batches
· Keep up-to-date with the product / process knowledge
· Accountability for 0- 45 days batch performance
· Driving process KPIs like Correct Tagging, Adherence to laid down processes and attrition in NHT and OJT
· Conduct PKT and process refreshers on the floor
· Design & Develop training content
· Knowledge of E-learning modules and training methodologies as per customers need
· Data analysis in terms of Pre and Post Training insights. Also, experience in terms of gathering Training feedbacks and improvement in domain in terms of feedback received
· Create monthly Training Need Analysis to identify areas of knowledge gap and follow it up with appropriate refresher plans for the required population
· Participate in calibrations to ensure consistent scoring & feedback delivery approach
· Expertise into driving CSAT & NPS
· Monthly Training Needs Identification and Analysis and plans to improve Agent and Process Level Opportunities
· In depth knowledge of Customer service & Call centre training metrics and proven track record to improve them
· LMS & KMS Knowledge is a plus
· Knowledge of Social Media domain/responses and customer service at escalation desk on Voice and Non Voice
Desired Skills:
· Good knowledge of Soft Skills, Presentation and Facilitation Skills
· High levels of spoken and written communication
· Effective training skills, the ability to teach and train other individuals.
· Analytical / Quantitative skill
· Expertise on Freshdesk is a plus
· Expertise in Excel & Powerpoint to create Leadership presentations and to present data in front of High Level Leadership
· Experience into Travel industry and knowledge of Galileo & Amadeus
· In depth knowledge of ADMs, ACMs, Ticketing and Airline Refunds on Galileo and Amadeus
· Must know basic travel terminology and travel geography
· Experience in a reputed Travel Agency / Airline ticketing office/ IATA institute would be a plus if available
· Flexible to work in a 24/7 work environment with varied shifts and week offs.
Why join us:
We support our people by providing a range of flexible working options so they can work in the way that best suits them. We also offer you the opportunity to develop your career, working in a diverse and inclusive workplace where the diverse backgrounds, perspectives and life experiences of our people are celebrated and create a great place to grow, thrive and belong. Most importantly, for us Work is Fun!!
Compensation:
If you are the right fit, we believe in creating wealth for you with enviable 500 mn+ registered users, 21 mn+ merchants and depth of data in our ecosystem, we are in a unique position to democratize credit for deserving consumers & merchants – and we are committed to it. India's largest digital lending story is brewing here. It's your opportunity to be a part of the story!