Business Analyst - Assistant Manager - Devices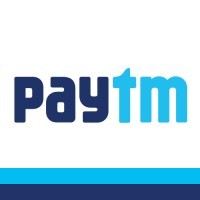 Paytm
IT
Bangalore Rural, Karnataka, India
Posted on Wednesday, March 22, 2023
Job: Business Analyst for IoT Product Team
About Us:
Paytm is India's leading financial services company that offers full-stack payments & financial solutions to consumers, offline merchants, and online platforms. The company is on a mission to bring half a billion Indians into the mainstream economy through payments, commerce, banking, investments, and financial services. One97 Communications Limited which owns the brand Paytm is founded by Vijay Shekhar Sharma and is headquartered in Noida, Uttar Pradesh.
About Team:
Being one of the largest payment platforms in the country, we aim to not only ensure a seamless experience, but also a delightful journey for our customers. We strive to enrich the customer experience by making every transaction transparent, honest, and hassle-free.
About the Role:
We are seeking an experienced Business Analyst to join our IoT product team. The successful candidate will be responsible for analyzing and interpreting complex data sets, identifying trends and insights, and developing actionable recommendations to support our product development and strategy.
Expectations/ Requirements:
1) Collaborate with cross-functional teams to understand business needs and translate them into data requirements.
2) Design, build, and maintain data pipelines to ensure accurate and timely collection, transformation, and analysis of data.
3) Develop and maintain data dashboards, reports, and visualizations to communicate insights to stakeholders.
4) Identify patterns and trends in data, and provide recommendations to improve product performance, user experience, and business outcomes.
5) Work with the product team to design and execute experiments to validate hypotheses and measure the impact of product changes.
6) Develop and implement statistical models to support forecasting, predictive analytics, and optimization.
7) Monitor key performance indicators and provide regular reports on product performance and trends.
8) Identify opportunities for data-driven innovation and contribute to the development of new product features and capabilities
Superpowers/ Skills that will help you succeed in this role:
1) Bachelor's or Master's degree in Mathematics, Statistics, Computer Science, or a related field.
2) 4-5 years of experience in data analysis, preferably in a product development environment. Strong analytical skills and experience with statistical analysis, data mining, and machine learning techniques.
3) Experience with data visualization tools such as Google Data Studio or Looker.
4)
Proficiency in SQL and experience with database systems such as MySQL, PostgreSQL, or HiveQL.
5) Expertise with programming languages such as Python or R.
6) Experience with IoT technologies and data sources is a plus
7) Strong communication and collaboration skills, with the ability to work effectively in a cross-functional team environment
Location:
Noida/Bengaluru.
Why join us?
A collaborative output driven program that brings cohesiveness across businesses through technology.
Compensation:
If you are the right fit, we believe in creating wealth for you
With enviable 500 mn+ registered users, 21 mn+ merchants and depth of data in our ecosystem, we are in a unique position to democratize credit for deserving consumers & merchants – and we are committed to it. India's largest digital lending story is brewing here. It's your opportunity to be a part of the story!