Growth Manager_Oil&Gas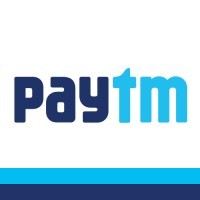 Paytm
Sales & Business Development
Noida, Uttar Pradesh, India
Posted on Wednesday, March 22, 2023
About the team: Growth Management – Oil & Gas. This team is directly responsible for growth of Oil and Gas offline transactions & users at Paytm.
About the role: Sales Excellence & Capacity Building for accelerating the core growth metrics focusing on sales & distribution. If you are passionate about how your work impacts millions of users daily, we want you!
Key Expectations/ Requirements:
●
2+ yrs of experience of
Sales Excellence & Capacity Building
●
Responsible for identifying areas of growth in various regions and designing and implementing ideas to drive this growth
●
Define and implement processes that develop and strengthen the skills, instincts, abilities, of our distribution team to succeed with multiple priorities and changing external environment
Skills that will help you succeed in this role:
●
Ability to lead and influence large groups of people
●
Excellent verbal and written communication with interpersonal skills
●
Educational background: Graduate & MBA
●
Knowledge of Excel (must have).
●
1-2 years of relevant experience
●
Highly analytical and detail-oriented, ability to take ownership of the task at hand