Data Science - AGM/DGM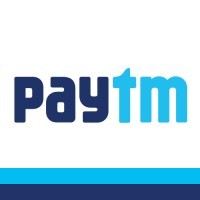 Paytm
Data Science
Noida, Uttar Pradesh, India
Posted on Thursday, March 23, 2023
About Us:
Paytm is India's leading digital payments and financial services company, which is focused on driving consumers and merchants to its platform by offering them a variety of payment use cases. Paytm provides consumers with services like utility payments and money transfers, while empowering them to pay via Paytm Payment Instruments (PPI) like Paytm Wallet, Paytm UPI, Paytm Payments Bank Netbanking, Paytm FASTag and Paytm Postpaid - Buy Now, Pay Later. To merchants, Paytm offers acquiring devices like Soundbox, EDC, QR and Payment Gateway where payment aggregation is done through PPI and also other banks' financial instruments. To further enhance merchants' business, Paytm offers merchants commerce services through advertising and Paytm Mini app store. Operating on this platform leverage, the company then offers credit services such as merchant loans, personal loans and BNPL, sourced by its financial partners.
About the Team: Analytics - Growth
Growth Marketing performs 3 critical functions for the Paytm platform: Traffic allocation to various growth use cases like payments, commerce, financial services according to user current interest and also propensity to adopt new use cases Enhancing growth as a product platform with real time targeting, building a 360-degree customer profile and enhancing reach through most suitable channels Evangelization of growth amongst various businesses of Paytm and ensuring best practices trickle down to all businesses.
About the role: The ideal candidate should be self-directed, passionate about data, ready for an immersive, real world experience and focused on delivering the right results. The candidate should be able to apply programming acumen and a breadth of tools, data sources and analytical techniques to answer a wide range of high-impact business questions and present the insights in a concise and effective manner. Technical aptitude, programming, reporting/data visualization and data science skills are required in this role. The role requires incubating, developing, testing, and iteratively improving data analyses to provide key insights that will shape product actions, improve customer experience, and usage of the product(s).
Expectations/ Requirements:
1. Provide analytical insights by analyzing various types of data, including mining our customer data, review of relevant cases/samples, and incorporation of feedback from teammates.
2. Work closely with business partners and stakeholders to determine how to design analysis, testing, and measurement approaches that will significantly improve our ability to understand and address emerging business issues.
3. Produce intelligent, scalable, and automated solutions by leveraging Data Science skills.
4. You'll turn data into information, information into insight and insight into business decisions. Business decisions could include, but are not limited to, product feature prioritization, data strategy, use case business impact assessment, and/or Experiment test rollout decisions.
5. With your strong communication skills, you will story-tell and educate business leaders by leveraging data, insights, testing and measurement plans.
6. You'll develop analysis, ad-hoc, and operating reporting and dashboard capabilities. Monitor performance and quality control plans to identify improvements to guest data quality.
7. You'll Identify, analyze, and interpret trends or patterns in complex data sets to inform business stakeholders to make better decisions.
8. You'll create and automate reporting and insights at scale that informs and influences business strategy decisions.
9. You'll democratize data and insights as you strive to deliver self-service tools to your partners and enable them to make better decisions quicker.
10. You'll provide thought partnership in how we measure a business area from the code that we use to collect data, all the way to the application of the insights that you derive from reports and analysis.
11. You'll actively participate in Data and Analytics functions, initiatives like Ideation and training
12. You'll Interpret data, analyze results and provide ongoing reports, analysis, and/or dashboards that measure data health and quality
13. You'll locate and define new data process improvement opportunities.
14. Responsible for understanding end-to-end guest data flows and identifying data dependencies in support of delivery, release, and change management.
15. Partners with the enterprise data governance team to ensure solutions adhere to the organization's data principles and guidelines.
16. You'll understand and anticipate problems and move to solve them quickly
Superpowers/ Skills that will help you succeed in this role: -
1. Bachelor's degree in technical/ analytics/ data science/ mathematics/ statistics/ economics/ operations research field or equivalent preferred
2. Minimum 7 years of experience working in BFSI/ Fintech/ Digital/ Retail analytics and Business Insights/reporting
3. Expertise in some of the analytics tools/languages such as: SQL/ Python/ PySpark/ Excel/ R/ Hadoop/ Hive etc., or equivalent technologies with a strong desire and ability to learn new technologies and concepts
4. Understanding and/or experience of technical and analytical approaches, predictive modeling, multivariate testing, and statistical principles
5. Ability to handle, advocate and represent a variety of complex priorities, weighing the value to Target and the teams you support
6. Excellent Data Handling Skills including Efficient Raw Data Querying, Data Cleaning, Data-Pre-Processing, Data-Massaging, Data Wrangling and Data Transformation.
7. Good working knowledge of concepts of Variable and Dimensionality reduction, Variable creation/ transformation, Feature Engineering etc.
8. Expertise in analyzing huge data (structured and unstructured) using statistical and data modeling tools such as SQL, Python, R/PySpark/ SAS as well as Data Visualization and Presentation via Executive Dashboards with Power BI, Tableau, Qlikview or similar data visualization software.
Why Join Us:
We support our people by providing a range of flexible working options so they can work in the way that best suits them. We also offer you the opportunity to develop your career, working in a diverse and inclusive workplace where the diverse backgrounds, perspectives and life experiences of our people are celebrated and create a great place to grow, thrive and belong. Most importantly, Work is Fun !!
Compensation:
If you are the right fit, we believe in creating wealth for you With enviable 500 mn+ registered users, 21 mn+ merchants and depth of data in our ecosystem, we are in a unique position to democratize credit for deserving consumers & merchants – and we are committed to it. India's largest digital lending story is brewing here. It's your opportunity to be a part of the story!
To Summarize:
Jack of Many, Master of Some; If you have the Burning Desire to Learn; Have the Right Attitude and Humility; Then you are definitely the ONE