Merchant Engagement - Assistant Manager _ Surat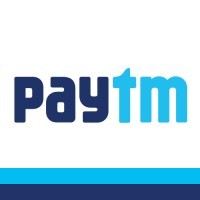 Paytm
Surat, Gujarat, India
Posted on Sunday, March 26, 2023
About Us:
Paytm is India's leading financial services company that offers full-stack payments & financial solutions to consumers, offline merchants and online platforms. The company is on a mission to bring half a billion Indians into the mainstream economy through payments, commerce, banking, investments, and financial services. One97 Communications Limited that owns the brand Paytm is founded by Vijay Shekhar Sharma and is headquartered in Noida, Uttar Pradesh. Its investors include Softbank, Ant Financial, AGH Holdings, SAIF Partners, Berkshire Hathaway, T Rowe Price, and Discovery Capital.
About the team:
Drives and Grows the Revenue for one's portfolio of accounts in the region, through various payment and merchant services.
About the role:
To be a part of the enterprise team, drive EMI business in the designated territory, Brand Mapping & OEM coordination.
Expectations/ Role:
1. Incumbents will need to have experience in acquiring and managing ISP's to drive EMI Volume and increase counter share.
2. The candidate is expected to be well connected in the CDIT/CD industry.
3. Ability to independently drive EMI Volume and ensure MOM Growth.
4. Achieving monthly and quarterly EMI (Brand & Bank) targets as assigned.
5. Build, manage ISP channel and scale business & Market Visits as per the Beat Plan.
Key Skills Required:
2. Strong understanding of Client and requirements and requirements.
3. Self-motivated & Self Driven with a zeal to perform.
4. Excellent communication and interpersonal skills.
Education:
Graduation/Post-Graduation Preferred
Why join us :
We aim at bringing half a billion Indians into the mainstream economy, and everyone working here is striving to achieve that goal. Our success is rooted in our people's collective energy and unwavering focus on the customers, and that's how it will always be. We are the largest merchant acquirer in India.
The Perks:
5. Flexible Leave Policies