Data Scientist ( Manager/ Senior Manager)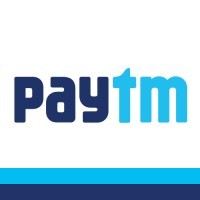 Paytm
Data Science
Noida, Uttar Pradesh, India
Posted on Thursday, March 30, 2023
About Us:
Paytm is India's leading digital payments and financial services company, which is focused on driving consumers and merchants to its platform by offering them a variety of payment use cases. Paytm provides consumers with services like utility payments and money transfers, empowering them to pay via Paytm Payment Instruments (PPI) like Paytm Wallet, Paytm UPI, Paytm Payments Bank Netbanking, Paytm FASTag, and Paytm Postpaid - Buy Now, Pay Later. To merchants, Paytm offers acquiring devices like Soundbox, EDC, QR, and Payment Gateway where payment aggregation is done through PPI and also other banks' financial instruments. To further enhance merchants' business, Paytm offers merchants commerce services through advertising and the Paytm Mini app store. Operating on this platform leverage, the company then offers credit services such as merchant loans, personal loans, and BNPL, sourced by its financial partners.
About the team
Understanding business problem, transferring to modelling objective along with solution design, consulting and methodology.
About the role:
Evangelize and demonstrate the value and impact of analytics for informed business decision-making by developing and deploying analytical solutions and providing data-driven insights to business stakeholders to understand and solve various lending business nuances. Individual Contributor role
Expectations/ Requirements -
1.Build and strengthen relationships with functional leaders in sales, product, growth, risk, and collections by identifying areas where analytics could help solve existing problems or strengthen business operations
2.Apply problem-solving frameworks to break the complex business problems faced by the BUs and organization into smaller more manageable problems and translate the business problem into data and analytics problem
3.Identify various business opportunities and apply analytics to optimize conversions and risk
4.Generate actionable recommendations based on huge platform data and communicate the insights generated by the teams
5.Share reports and dashboards with business stakeholders to empower them to make data-driven decisions
6.Manage transformation projects that help to improve the top line or bottom line through an analytical solution
7.Be the champion of data and insight-led decision making in the organization and drive change management efforts to bring stakeholders on board
Superpowers/ Skills that will help you succeed in this role :
1.Model Building Experts with 4 to 8 years of experience are required who have worked specifically on Machine Learning techniques like Linear Regression, Elastic, etc
2.Solid experience of Advance analytics is required
3. Strong working exposure in the BFSI industry
4.Skillset required- Python OR R, SQL, ML, etc
5. High level of drive, initiative, and self-motivation
Skills Mandatory- Python, SQL, Machine learning techniques
1.Ability to take internal and external stakeholders along
2.Strong people management exposure
3.Love for Data and further towards its simplification
4.Growth Mindset
5.Willingness to experiment and improve continuously
Education - Graduation or Post-graduation in Mathematics or Statistics preferred
Why join us
Because you get an opportunity to make a difference, and have a great time doing that. You are challenged and encouraged here to do stuff that is meaningful for you and for those we serve. We are successful, and our successes are rooted in our people's collective energy and unwavering focus on the customer, and that's how it will always be
Compensation: If you are the right fit, we believe in creating wealth for you
With enviable 500 mn+ registered users, 21 mn+ merchants, and depth of data in our ecosystem, we are in a unique position to democratize credit for deserving consumers & merchants – and we are committed to it. India's largest digital lending story is brewing here. It's your opportunity to be a part of the story!