Growth Management - Associate Vice President- ONDC (Open Network for Digital Commerce)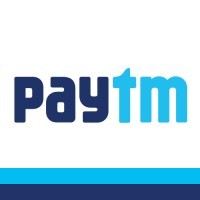 Paytm
Sales & Business Development
Noida, Uttar Pradesh, India
Posted on Saturday, April 1, 2023
Title: Growth Management - Associate Vice President- ONDC
About Us:
Paytm is India's leading financial services company that offers full-stack payments & financial solutions to consumers, offline merchants and online platforms. The company is on a mission to bring half a billion Indians into the mainstream economy through payments, commerce, banking, investments, and financial services. Its investors include Softbank, Ant Financial, AGH Holdings,
Elevation Capital
, Berkshire Hathaway, T Rowe Price, and Discovery Capital.
About the Team:
This role is part of the Commerce Team in Paytm. This team is responsible for building the E-Commerce vertical on Paytm ranging across categories ( F&B, Grocery, Fashion, Electronics etc). Paytm has partnered with ONDC and has come as an Anchor app for ONDC protocol, leading alongside ONDC for democratizing the way India shops online across categories. We aim to build a fully decentralized commerce ecosystem with each seller network, logistic network and consumer network excelling in what they do the best.
Being one of the Fastest growing team in Paytm, ambition is to build a full stack e-commerce platform to be powered by Paytm app and ONDC network.
About the Role:
We are looking for a Business Growth and Marketing Leaders for accelerating the core growth metrics and user numbers. If you are passionate about mobile, web-apps and Commerce with a penchant towards marketing campaigns, love extreme attention to content & design detail and care about how your work impacts millions of users daily, we want you! The Role can vary from CLM Growth manager to category Lead ( F&B, Grocery, Home & Kitchen, fashion, Electronics etc)
Expectations/Requirements:
·Drive and execute growth & marketing campaigns, focused on key metrics: users/transactions for that business line
·Deploy successful campaigns and take ownership right from ideation to implementation:
·Should be responsible for driving the User Growth, Revenue Growth, Retention, and Engagement of the Platform on a day-to-day basis
·Segment customer base on various transactional/behavioral features & design effective 'reach out' programs for them in the form of these marketing campaigns
·Manage end to end consumer lifecycle management for the business vertical
·Monitor customer funnel & identify new levers of growth and apply them to the business
·Suggest new features/product innovations whenever necessary, basis to understanding of consumer behavior.
·Coordinate with Seller Teams or Seller networks for resolving Root problems and
making overall process efficient hence leading to better user funnel
Superpowers/ Skills that will help you succeed in this role:
·Bachelors degree in engineering or related field from reputed colleges.
·Should have minimum 5-7 years of relevant experience in Consumer internet industry
in similar roles across Growth Marketing.
·Must be data driven with strong problem solving and analytical skills.
·High degree of ownership in taking things to completion.
·Excellent communication skills with ability to handle complex negotiations.
·Ability to multitask and work on a diverse range of requirements.
·Prior experience in e-commerce industry is a plus
Why join us?
· A collaborative output driven program that brings cohesiveness across businesses through technology
· Improve the average revenue per use by increasing the cross-sell opportunities
· A solid 360 feedback from your peer teams on your support of their goals
· Respect, that is earned, not demanded from your peers and manager
Compensation: If you are the right fit, we believe in creating wealth for you
With enviable 500 mn+ registered users, 21 mn+ merchants and depth of data in our ecosystem, we are in a unique position to democratize credit for deserving consumers & merchants – and we are committed to it. India's largest digital lending story is brewing here. It's your opportunity to be a part of the story!