Product Management - Vice President Product - ONDC (Frontend)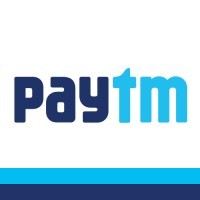 Paytm
Software Engineering, Product
Noida, Uttar Pradesh, India
Posted on Saturday, April 1, 2023
Title: Product Management - Vice President Product - ONDC (Frontend)
About Us: Paytm is India's leading financial services company that offers full-stack payments & financial solutions to consumers, offline merchants and online platforms. The company is on a mission to bring half a billion Indians into the mainstream economy through payments, commerce, banking, investments, and financial services. One97 Communications Limited that owns the brand Paytm is founded by Vijay Shekhar Sharma and is headquartered in Noida, Uttar Pradesh. Its investors include Softbank, Ant Financial, AGH Holdings, SAIF Partners, Berkshire Hathaway, T Rowe Price and Discovery Capital.
About the Team:
This role is part of the Commerce Team in Paytm. This team is responsible for building the E-Commerce vertical on Paytm ranging across categories ( F&B, Grocery, Fashion, Electronics etc). Paytm has partnered with ONDC and has come as an Anchor app for ONDC protocol, leading alongside ONDC for democratizing the way India shops online across categories. We aim to build a fully decentralized commerce ecosystem with each seller network, logistic network and consumer network excelling in what they do the best.
Being one of the Fastest growing team in Paytm, ambition is to build a full stack e-commerce platform to be powered by Paytm app and ONDC network.
About the role:
We are looking for Product Leaders obsessed with user funnel and customer delight. A lot of core modules will be built from scratch and some upon hence a mix of both 0 to 1 and 1 – 100 is required. Itch for creating differentiation leading to enhanced user experience by 10x impact on funnels, browsing etc is desirable.
·
Manage and take ownership of product end-to-end: including defining scope, developing
requirements product launch.
·
Responsible for analyzing customer needs/markets, competitive offering, and user requirements in depth.
·
Ability to coordinate with various functions to ensure product roll-out within defined timelines, understand product priorities, and implement a product governance framework.
·
Responsible for innovative product and feature conceptualization, documenting PRDs, launching and measuring success end-to-end.
·
Work collaboratively with various Cross-functional teams including marketing, business, UX, customer support and engineering teams etc.
·
Understand and champion consumers and strive to deliver the absolute best consumer experience
·
Grow product adoption and build meaningful experiences which drive exceptional customer and business outcomes.
Expectations/Requirements:
·
A passionate Product Manager with 13+ years of experience with at least 8 years of relevant experience in Product Management
·
Someone with an entrepreneurial mind-set who enjoys taking end-to-end ownership of the product and work across stakeholders to achieve the desired objectives for the product
·
A keen eye for understanding the end user and creating product-led solutions to bridge user need gaps
·
Manage team which delivers large consumer facing products
·
Strong analytical skills, ability to define KPIs, KPI dashboards and success metrics.
·
Prioritization: The PM should be able to carry out effective prioritization of user stories
·
balancing between user experiences, business requirements, tech debts and resourcing.
Superpowers/ Skills that will help you succeed in this role:
·
Bachelor's degree in engineering from reputed institutions would be preferable, computer science and/or related field
·
Product Management experience in a well-known consumer internet company with a million+ user base or a fintech start-up or an Ex-Entrepreneur.
·
Have a successful track record of conceptualizing, managing, and scaling up consumer products from scratch; building user friendly products; demonstrating design thinking and managing multiple priorities in a highly dynamic environment.
·
Solutions orientated within a high-energy and fast-paced work environment
·
Exceptional customer experience intuition; demonstrated success in creating innovative
Why join us?
With enviable 500 mn+ registered users, 21 mn+ merchants and depth of data in our ecosystem, we are in a unique position to democratize credit for deserving consumers & merchants – and we are committed to it. India's largest digital lending story is brewing here. It's your opportunity to be a part of the story!