Client Success Manager - Paytm Ads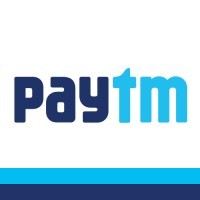 Paytm
Customer Service
Bangalore Rural, Karnataka, India
Posted on Monday, April 3, 2023
About Us:
Paytm is India's leading digital payments and financial services company, which is focused on driving consumers and merchants to its platform by offering them a variety of payment use cases. Paytm Ads is Paytm's digital advertising vertical that offers innovative ad solutions to clients across industries It offers advertisers the opportunity to engage with 300Mn+ users who interact with over 200 payment & retail services, online and offline - offered on the Paytm app. Paytm Ads maps the user transactions to their lifestyle choices and creates customized segmentation cohorts for sharp shooting ad campaigns to the most relevant TG.
About the role:
As part of our expansion plans, we are hiring for Client Success Managers who will be responsible for managing pivotal categories under a pod and handle communications with all our stakeholders. Our brands are a mix of LCS and mid-sized clients running both branding & performance campaigns.
Expectations/Requirements
1. Be the subject matter expert who understands client & business goals; accordingly analyze & provide appropriate solutions
2. Engage actively in upselling / cross selling fresh opportunities that can maximize advertising revenues
3. Work with Sales & Campaign ops team to manage business revenues & client goals
4. Review campaigns & proactively identify/ discuss critical inputs
5. Pre-sales: sales pitch, narrative, solutioning
6. Run regular QC's across business - creatives, ad units, product, attribution, platform, yield, pricing
7. Conduct post campaign analysis sessions with stakeholders to decide on future course of action
8. Drive QBR and assist JBP closures with advertisers for sustenance
9. Build case studies and category wise campaign repository
Ideal Candidate Should have:
1. 4-6 years of experience in Adtech; with at least the last ~3 years focussed towards client servicing
2. Preference toward individuals who have worked with large Publishers, Ad Networks or Agencies
3. Good understanding of the ad tech ecosystem including Attribution platforms, Programmatic media, etc.
4. Strong Presentation & Communication skills
Education:
1. Graduation is compulsory.
2. MBA in marketing or digital marketing certification would be an added advantage
Location:
Bengaluru
Why join us?
1. A collaborative output driven program that brings cohesiveness across businesses through technology
Compensation:
If you are the right fit, we believe in creating wealth for you
With enviable 500 mn+ registered users, 21 mn+ merchants and depth of data in our ecosystem, we are in a unique position to democratize credit for deserving consumers & merchants – and we are committed to it. India's largest digital lending story is brewing here. It's your opportunity to be a part of the story!