Micro Market Lead : Pune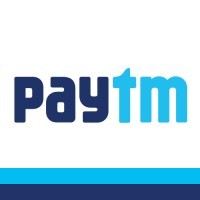 Paytm
Pune, Maharashtra, India
Posted on Friday, April 7, 2023
• Micro Market Lead will be responsible to acquire key merchants (semi-fixed/fixed shops), in a specified geographic area assigned to him and he should be responsible for building new merchant relations and further cross-selling.
• Will manage a team of 10-12 Micro Market Managers as direct reports.
• Grow Distribution and Market share in the assigned area of operations.
• Ability to understand the data to gather the right information and plan the execution accordingly.
• Identify and recruit the sales team to align and drive business in the market.
• Analyze the data and identify the improvement areas, substantiate through market visits to identify the priority spots to perform.
• MM Lead will be responsible for acquiring retention and cross-sales of other products.
• Should have at least 4-6 years of experience in team handling sales and business development.
• Good negotiation, communication, and convincing skills.
• Candidate needs to be a graduate with a good academic record.
• Local candidates aware of the geography shall be preferred.