TL/ASM-Bhubaneshwar-Orissa-QR Sales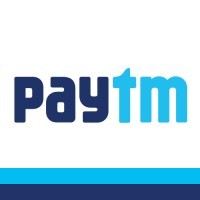 Paytm
Sales & Business Development
Bhubaneswar, Odisha, India
Posted on Friday, April 14, 2023
Paytm is Hiring Team Lead / Area Sales Manager
Preferred Domains : Candidates from Direct Sales, B2C, Telecom, FMGC, Fintech or Device sales domain will be preferred.
Experience Required : 2-8 years of relevant experience in sales and distribution/ business development.
Location - Bhubaneshwar/Rest of Orissa/Puri/Cuttack
Min Qualification Graduation / MBA
Reporting Matrix ( TLs) : The role will report to the Area Sales Manager(ASM) and will have 10-20 field executives as direct reports.
Reporting Matrix ( ASMs ) : The role will report to the City Heads (CH ) and will have 5-10 Team Lead as direct reports.
Job Description :
Grow Distribution and Market share in the assigned area of operations.
Visibility Accountability through Extensive QR & Sound box deployment and sale of the product .
Identify and Recruit the sales team to align and drive business in the market.
Skilled in coaching and mentoring, a quick learner who grasps and puts into application new learned ideas and concepts.
Plan the market size, span and geographies for FSE/TLs.
Should be able to devise the best methods for communication of plans/targets to the team so as to minimize the expectations vs delivery gap.
Monitor the Quality parameters as suggested by the management.
Validate and conduct the audits on the acquisitions and sales done by the team.
Ensure the team members are in the market where sales & usage are done regularly
Should have good networking capabilities and be willing to travel extensively throughout their specified area.
Local candidates preferred