Client Partner, Gaming - Paytm Ads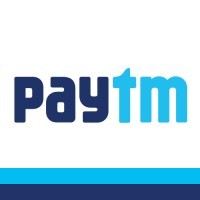 Paytm
Gurugram, Haryana, India
Posted on Sunday, April 16, 2023
About Us:
With the advertising landscape constantly evolving, we believe that fintech platforms will be the preferred choice for marketers in 2023. Paytm Ads is at the forefront of this transformation and can help you reach your perfect audience with our deterministic user data. Our platform is designed to create the ideal segmentation mix and custom cohorts, ensuring that your advertising campaigns are targeted and effective.
About the role:
The role involves working closely with clients to provide personalized advertising solutions that help them achieve their business goals. With the help of audience insights gathered from transacting users, Paytm Ads can help brands connect with their potential consumers directly over the Paytm ecosystem and the open internet through multiple DSP and programmatic publisher partnerships.
Expectations/ Requirements:
As the Client Partner for Gaming, you will play a critical role in driving revenue growth and engagement for our gaming clients. You will work closely with these clients to develop and execute advertising strategies that deliver impactful results.
Superpowers/ Skills that will help you succeed in this role:
The ideal candidate should be a strategic thinker with a deep understanding of the digital advertising space and the gaming industry. You should have 4-7 years of experience in digital advertising, with a proven track record of developing successful campaigns and building strong relationships with clients.
Education:
MBA or degree equivalent in Sales/Marketing.
Location:
Gurgaon
Why join us?
1. A collaborative output driven program that brings cohesiveness across businesses through technology
2. Improve the average revenue per use by increasing the cross-sell opportunities
Compensation:
If you are the right fit, we believe in creating wealth for you.