LEA Management - Manager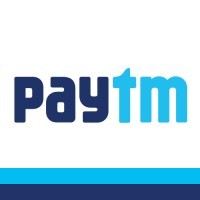 Paytm
Bangalore Rural, Karnataka, India
Posted on Tuesday, April 18, 2023
About Us:
Paytm is India's leading digital payments and financial services company, which is focused on driving consumers and merchants to its platform by offering them a variety of payment use cases. Paytm provides consumers with services like utility payments and money transfers, while empowering them to pay via Paytm Payment Instruments (PPI) like Paytm Wallet, Paytm UPI, Paytm Payments Bank Netbanking, Paytm FASTag and Paytm Postpaid - Buy Now, Pay Later. To merchants, Paytm offers acquiring devices like Soundbox, EDC, QR and Payment Gateway where payment aggregation is done through PPI and also other banks' financial instruments. To further enhance merchants' business, Paytm offers merchants commerce services through advertising and Paytm Mini app store. Operating on this platform leverage, the company then offers credit services such as merchant loans, personal loans and BNPL, sourced by its financial partners.
About the Team:
Compliance risk is an organization's potential exposure to legal penalties, financial forfeiture and material loss, resulting from its failure to act in accordance with industry laws and regulations, internal policies or prescribed best practices
About the role:
We are seeking candidature of an effective & efficient individual in managerial position, who would be aligned with the Litigation team and will be dealing with LEAs for southern region, for the entire OCL group. He/ She will also facilitate, expedite and ensure on -time responses and support the zonal/national leads for timely submission of data/documents etc with the LEAs.
Expectations/ Requirements:
·
Co-ordinate with Police units for southern region, draft/ furnish replies to notices received u/s 91 & 102 of the Criminal Procedure Code, 1973 and ensure co-operation with respect to the investigations being carried on by LEAs/ Police authorities.
·
Coordination with LEAs/ Police authorities for southern region.
·
Should work closely with business teams and provide necessary support for dealing with requests/notices from LEAs.
·
Should work closely with business/functional teams to file criminal complaints and ensure progression of cases at the Police Stations and/or Magisterial/Sessions courts.
·
Offer advice on day to day matters impacting the businesses.
Superpowers/ Skills that will help you succeed in this role :
·
Candidate must be a law graduate with 10-12 years of practical experience in a similar role.
·
Sound knowledge of criminal and civil procedural laws, command over IPC, PMLA and other statutory/regulatory laws and regulations governing the Fin-tech space.
·
Strong, proactive communication skills, verbal and written proficiency in English and Hindi languages.
·
Demonstrated ability to work with multiple teams, including the ability to translate into clear business terms and otherwise "demystify" complex legal concepts for less legally sophisticated internal client groups.
·
Strong assertive personality, unquestioned integrity and ethics in business and personal conduct, including scrupulous respect for confidentiality in dealing with non-public, sensitive information.
·
Ability to coordinate with Managers sitting in different geographical locations.
·
Proven ability to resolve sensitive matters within the prescribed TAT, both as a strategic contributor and as a "hands-on" lawyer, while providing objective, independent legal risk assessments and advice, consistent with Litigation Team's standards, and identifying alternative solutions where appropriate.
·
Ability to grasp and facilitate business and financial objectives.
·
The experience and confidence to push for change and, when appropriate, to challenge the status quo, in a way that will be heard and respected.
·
The candidate must be proactive, enthusiastic, diligent/hard-working, receptive to being challenged and should demonstrate sound judgement even in ambiguous situations.
·
Should be open to working long/ odd hours (as the role requires swift and prompt responses to unforeseen and abrupt developments which can be detrimental to businesses)
Education: Law graduate LLB or LLM
Why join us
Because you get an opportunity to make a difference, and have a great time doing that. You are challenged and encouraged here to do stuff that is meaningful for you and for those we serve. We are successful, and our successes are rooted in our people's collective energy and unwavering focus on the customer, and that's how it will always be.
Compensation:
If you are the right fit, we believe in creating wealth for you
With enviable 500 mn+ registered users, 21 mn+ merchants and depth of data in our ecosystem, we are in a unique position to democratize credit for deserving consumers & merchants – and we are committed to it. India's largest digital lending story is brewing here. It's your opportunity to be a part of the story!