Business Analyst- Manager/Senior Manager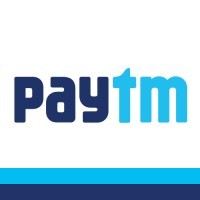 Paytm
IT
Bangalore Rural, Karnataka, India
Posted on Thursday, April 20, 2023
About Us:
Paytm Travel has revolutionized the travel industry - with a goal to empower millions of travellers who choose us as their preferred travel partner. We are no. 2 in the travel segment, in India, within a span of a few years, which proves our capability and potential to become no. 1 soon. Being one of the largest travel platforms in the country, our aim is to not only ensure seamless, instant booking, but also a delightful journey. We strive to enrich customer experience by making every transaction transparent, honest and hassle free.
To stay ahead of the curve, we are working aggressively towards our ambition to make travel affordable for all. With this customer centricity at our core, we strive to make Paytm Travel synonymous with a trustworthy travel partner.
About the team:
This Team is involved in revenue management, vendor management and strategies to get new business and make travel profitable entity
About the role:
Looking for smart, enthusiastic, and self-motivated business leaders in Business Development, who has an understanding for analytics side of it with a knowledge on tools like Athena, Kibana, Advanced Excel, Amadeus etc would be a plus.
Key Responsibilities
1. Understand the operations of each team and how different processes and systems interact with each other.
2. Conduct in-depth data analysis to generate insights and identify trends for the Business Development Team.
3. Provide clear action plans for business growth and a singular focus on improving our market share for all Lines of Business (LOBs) - Flight, Train & Bus.
4. Analyze data from various sources, including user, vendor, and financial data, to identify trends and insights that will drive business growth.
5. Develop and maintain real-time dashboards and reports on Google Studio, Tableau, Power BI, or QlikView to track key performance indicators (KPIs), such as portfolio performance for the BD team, traffic, conversion rates, revenue opportunity, vendor performance by routes, sector, location, etc.
6. Identify opportunities for process improvement and collaborate with cross-functional teams to redesign workflows, automate manual processes, or improve market share, including vendor performance and user experience.
7. Develop business cases to support new initiatives and strategic decisions.
8. Prepare and deliver presentations to communicate insights, recommendations, and project status to management and stakeholders.
9. Continuously monitor industry trends and best practices to identify opportunities for innovation and improvement.
Requirements:
1. Bachelor's degree in Business, Finance, Economics, Mathematics, or related fields.
5+ years of experience in a similar role.
2. Excellent communication and interpersonal skills, with the ability to explain complex data analysis in a clear and concise manner to non-technical stakeholders.
3. Strong problem-solving skills with the ability to identify opportunities for process improvement and collaborate with cross-functional teams to drive results.
4. Strong analytical skills with the ability to collect, organize, analyze, and disseminate significant amounts of information with attention to detail and accuracy.
5. Experience with data visualization tools, such as Tableau, Power BI, or QlikView, Google Studio, Tableau, or Power BI.
6. Proficient in SQL and Excel with the ability to create complex queries, perform data manipulation and statistical analysis.
7. Strong business acumen and the ability to understand complex business processes and systems.
8. Comfortable working in a fast-paced environment with changing priorities.
Ability to work independently and manage multiple projects simultaneously.
Why join us:
We support our people by providing a range of flexible working options so they can work in the way that best suits them. We also offer you the opportunity to develop your career, working in a diverse and inclusive workplace where the diverse backgrounds, perspectives and life experiences of our people are celebrated and create a great place to grow, thrive and belong. Most importantly, for us Work is Fun!!
Compensation:
If you are the right fit, we believe in creating wealth for you with enviable 500 mn+ registered users, 21 mn+ merchants and depth of data in our ecosystem, we are in a unique position to democratize credit for deserving consumers & merchants – and we are committed to it. India's largest digital lending story is brewing here. It's your opportunity to be a part of the story!