Product Management - AVP Product - Paytm Payments Bank (P2P)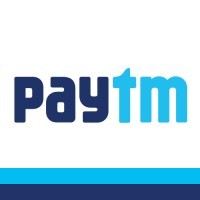 Paytm
Product
Noida, Uttar Pradesh, India
Posted on Thursday, April 27, 2023
Title: Product Management - Assistant Vice President - Paytm Payments Bank Limited
About Us:
Paytm is India's leading financial services company that offers full-stack payments & financial solutions to consumers, offline merchants and online platforms. The company is on a mission to bring half a billion Indians into the mainstream economy through payments, commerce, banking, investments, and financial services. Its investors include Softbank, Ant Financial, AGH Holdings,
Elevation Capital
, Berkshire Hathaway, T Rowe Price, and Discovery Capital.
About the Team: PPBL
With the launch of Paytm Payments Bank, the company aims to bring banking and financial services to 500 million un-served and under-served Indians. Paytm Payments Bank are a new set of differentiated banks introduced by the Reserve Bank of India with the aim of extending deposit and payments services to millions of unbanked and under banked Indians. For more
About the Role::
Are you someone who loves to build products and also gets curious about technology stack being used? Have you worked in technical roles at some point in your career and enjoyed them (be it software developer, engineering manager or architect)? We are looking for a Technical Product Manager to enable the delivery of high quality financial/payment products in a fast paced, challenging, and creative environment. You will work with leadership and engineering stakeholders to drive the strategy, roadmap, execution of a product area (defining and writing requirements, prioritizing, testing, tracking metrics etc.) to build high quality products/systems.
Expectations/Requirements:
● Improve the post-payment and customer support experience of Paytm's UPI customers.
● Working closely with product and business leadership to understand product use cases,
customer journeys, business applicability and impact.
● Have an opinion on design and copy, and the ability to iterate on decisions to achieve goals.
● Ability and history of creating and managing high performance teams. Clear views on culture
and building narratives.
● Ability to understand different technology platforms, and make sure that clear, simple and
technically sound decisions are made.
● Ability to work with multiple stakeholders / cross-functional teams to influence them for
quicker decisions, manage sudden technical roadblocks and be able to clear them.
Superpowers/ Skills that will help you succeed in this role:
● Must have 13-15 years of experience.
● Must have worked closely with large technology platforms.
● Must have experience working in an Agile environment
● Able to simplify complex ideas and communicate then with clear, logical thinking.
● Experience working with customer facing mobile (web or native - both iOS and Android) and
desktop products.
● Payments / Fintech knowledge is a plus.
Why join us?
· A collaborative output driven program that brings cohesiveness across businesses through technology
· Improve the average revenue per use by increasing the cross-sell opportunities
· A solid 360 feedback from your peer teams on your support of their goals
· Respect, that is earned, not demanded from your peers and manager
Compensation: If you are the right fit, we believe in creating wealth for you
With enviable 500 mn+ registered users, 21 mn+ merchants and depth of data in our ecosystem, we are in a unique position to democratize credit for deserving consumers & merchants – and we are committed to it. India's largest digital lending story is brewing here. It's your opportunity to be a part of the story!