Product Management - Vice President - Paytm Payments Bank (AEPS/DMT)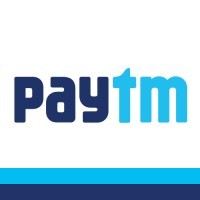 Paytm
Product
Noida, Uttar Pradesh, India
Posted on Friday, April 28, 2023
Title: Product Management - Vice President (AEPS/DMT) - Paytm Payments Bank (PPBL)
About Us:
Paytm is India's leading financial services company that offers full-stack payments & financial solutions to consumers, offline merchants and online platforms. The company is on a mission to bring half a billion Indians into the mainstream economy through payments, commerce, banking, investments, and financial services. Its investors include Softbank, Ant Financial, AGH Holdings,
Elevation Capital
, Berkshire Hathaway, T Rowe Price, and Discovery Capital.
About the Team: PPBL
With the launch of Paytm Payments Bank, the company aims to bring banking and financial services to 500 million un-served and under-served Indians. Paytm Payments Bank are a new set of differentiated banks introduced by the Reserve Bank of India with the aim of extending deposit and payments services to millions of unbanked and under banked Indians. For more details click on-
https://www.paytmbank.com/home
About the Role::
Are you someone who loves to build products and also gets curious about technology stack being used? Have you worked in technical roles at some point in your career and enjoyed them (be it software developer, engineering manager or architect)? We are looking for a Technical Product Manager to enable the delivery of high quality financial/payment products in a fast paced, challenging, and creative environment. You will work with leadership and engineering stakeholders to drive the strategy, roadmap, execution of a product area (defining and writing requirements, prioritizing, testing, tracking metrics etc.) to build high quality products/systems.
Expectations/Requirements:
·
Own the product roadmap, collaborate with business stakeholders and management to understand the organization's goals and align product strategy and roadmap accordingly
·
Align stakeholders across all internal and cross functional teams with the product initiatives being undertaken, have been launched and are next in roadmap.
·
Drive key product metrics by driving the entire team towards initiatives that would help move the needle.
·
Perform user research and study regularly to get feedback on the product experience and work on findings of the same
·
Work closely with growth and marketing teams to ensure a successful Go to Market strategy to drive new and existing product features and capabilities
Superpowers that will help you succeed in this role:
·
MS or BS/
B.Tech
in computer science or equivalent experience from top college
·
A passionate Product Leader with 15+ years of experience with at least 10 years of relevant experience in Product Management.
·
Someone with an entrepreneurial mindset who enjoys taking end-to-end ownership of the product and work across stakeholders to achieve the desired objectives for the product
·
A keen eye for understanding the end user and creating product-led solutions to bridge user need gaps
·
Strong analytical skills, ability to define KPIs, KPI dashboards and success metrics.
·
Prioritization: The PM should be able to carry out effective prioritization of user stories balancing between user experiences, business requirements, tech debts and resourcing.
Why Join us?
·
Bragging rights to be behind the largest fintech lending play in India
·
A fun, energetic and a once-in-a-lifetime environment that enables you to achieve your best possible outcome in your career
Compensation: If you are the right fit, we believe in creating wealth for you
With enviable 500 mn+ registered users, 21 mn+ merchants and depth of data in our ecosystem, we are in a unique position to democratize credit for deserving consumers & merchants – and we are committed to it. India's largest digital lending story is brewing here. It's your opportunity to be a part of the story!