Firmware Engineer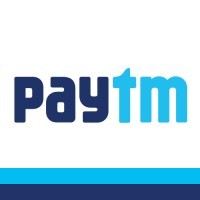 Paytm
Software Engineering
Bangalore Rural, Karnataka, India
Posted on Thursday, May 4, 2023
About the role: As a Firmware Engineer, you will be responsible for driving the firmware development team in the design, development and production of our firmware supported products. You will be responsible for testing, documenting and ensuring best practices are followed.
Expectations/ Requirements:
● Ability to divide the scope into smaller modules and code them individually.
● Well versed with versioning and related industry standards.
● Plan releases and create test plans to monitor and test major changes.
● Understand the hardware and platform to implement HW related features like low power modes, charging optimizations, choppy network handling etc.
● Write and maintain firmware documentation.
● Test firmware releases.
Superpowers/ Skills that will help you succeed in this role:
● 4-11 years of experience in firmware development.
● Strong knowledge in Embedded C/C++, ARM Controllers, Hardware abstraction.
● Experience in developing and debugging firmware.
● Proficiency in RTOS, IoT.
● Experience in programming cellular modules.
● Good understanding of embedded hardware.