AGM || Business Finance (Revenue)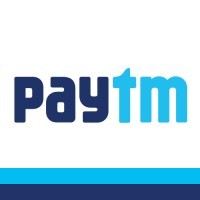 Paytm
Accounting & Finance
Bangalore Rural, Karnataka, India
Posted on Thursday, May 4, 2023
About the role: Paytm is looking for an experienced sales professional & people manager to be a part of the QR & SoundBox vertical.
Expectations/ Requirements:
1. AOP, Forecasting, performance reporting and analysis
2. Track Essential Business and Financials Metrics
3. Revenue Analysis, Control Revenue Leakage, process improvement to ensure numbers
are validated and verified with Zero Surprise
4. Track Per Soundbox Revenue and Direct Cost Analysis, MDR and Net take Rate on
Gross Merchandise Value (GMV) Analysis
5. Drive standardization, orchestrate processes, make/propose improvements to
deliverables.
6. Review and analyze monthly revenue and understand variances to AOP/forecast
including identifying issues that require further action and provide solutions.
7. Working collaboratively with all the stakeholders involved in the process.
8. Prepare and analyze also what if scenarios and recurring outlooks
9. Provide actionable insights and expertise to help achieve targets and drive business
outcomes.
10. Provide early warnings when the plan/forecast goes off track, and as soon as upsides or
downsides appear to the horizon.
Superpowers/ Skills that will help you succeed in this role :
1. Qualified Chartered Accountant, from 5 year - 10 years of Work Experience
2. Experience of supporting the business and Managing budgets.
3. Strong problem solving, analytical and communication skills.
4. Proficient in MS Office Outlook/ Excel/Word/ PowerPoint Relationships
5. Experience in Fintech industry will be an added advantage.