Business Product Manager || Soundbox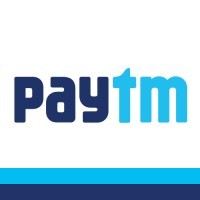 Paytm
Product
Noida, Uttar Pradesh, India
Posted on Friday, May 12, 2023
About Paytm: Paytm is India's largest mobile payment & commerce platform. With the current user base of more than 64 million, Paytm is on a mission to bring half a billion Indians into the mainstream of the economy using Mobile payment, commerce, payment bank and many other services. Consumer brand of India's leading Mobile Internet Company One97 Communications, Paytm is headquartered in New Delhi NCR.
In this role, you will mostly spend your time on
-
Understanding and representing business and market needs
-
Deliver BRD's as per product roadmap prioritization
-
Monitoring and facilitating product development activities
-
Liaison with cross functional stakeholders to get the product tasks completed
-
Tracking new feature adoption and identifying scope for further enhancements
-
Preparing product updates report for management consumption
Expectations/Requirements:
-
Should have clear understand of product/software development lifecycle
-
Prior experience of working with cross functional teams: Product, Engineering and Support
-
Defining success criteria and tracking key product metrics
-
Communicate openly, facilitate decisions by creating consensus and drive a collective obsession about the feature or product.
-
Take complete ownership of a business unit's product operations
Skills Sets requirement
· MBA from Tier-1 with relevant work experience of 3-7 years
· Problem-solving skills with strong bias for action
· Go-getter attitude with high degree of ownership and ability to deliver results under pressure and within deadlines
· Strong Analytical Skills
· Excellent interpersonal, communication and influencing skills
· Proven Stakeholder management skills
· Strong MS Excel/ PowerPoint skills
· Capable of working in complex environment and multiple programs simultaneously