Identity & Access Management - Head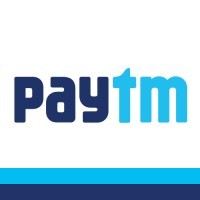 Paytm
Delhi, India
Posted on Friday, May 12, 2023
About Paytm Payments Bank
Paytm Payments Bank is an Indian payments bank, founded in 2015 and headquartered in Noida. In the same year, it received the license to run a payments bank from the Reserve Bank of India and was launched in November 2017. In 2021, the bank received a scheduled bank status from the RBI.
Paytm Payments Bank has over 300 million wallets and 30 million bank accounts and we are the leading the digital revolution and financial inclusion in India.
Be it a zero balance savings account, spend analytics, digital passbook, virtual debit card, fixed deposit or money transfer, every feature has been thoughtfully created by Paytm Payments Bank to empower unbanked and underbanked Indians.
We have hired the best in class talent across teams in Tech & Product, Business teams, Control functions like Risk, Compliance, Internal Audit and Infosec and Enabling functions like Finance, HR, Customer Service, Legal and Operations.
About the role:
This position is to provide leadership to Logical access management team & deliver strategic objective of Central Identity & Access management & its operation. Leading Identity and Access Management (IAM) team to ensure that key activities in the department relating to User ID and Privileged ID control and governance are delivered to mitigate Access management related risks in the bank.
Key Responsibilities:
1.Define identity access management strategy and roadmap to provide end-to-end user life cycle management capabilities and enhance detective control to prevent any unauthorized access.
2.Ensure identity access management is provisioned in accordance with access management policy, regulatory guidelines, established standards and procedures.
3.Continuously review, perform gap analysis and identify opportunities to streamline and automate user access control to ensure that the design controls are effective and efficient.
4.Support to manage and perform risk assessment for systems on-boarding to ensure relevant security controls (preventive, detective, mitigation) in user access control, audit trail and security log monitoring requirements are incorporated into new/enhance systems prior to system rollout.
5.Work with other teams to enhance overall cyber security posture through strong access management across the bank aligning with the regulatory requirements.
6.Support to manage Identity access management project and initiatives to ensure the objectives and capability are delivered within scope, on time and on budget.
7.Collaborate with teams to define user access control standards and established roles and responsibilities for administration of user access system/ applications.
8.Function as subject matter expert in the technologies for identity and access management and implement enterprise-wide identity services in the bank
Qualification & Experience
1. Minimum 10-12 years of experience in leading Identity & Access management function in BFSI & familiar with RBI compliance requirements.
2. Graduate/Post graduate in Computer science.