Jquery Mobile Developer - Senior Software Engineer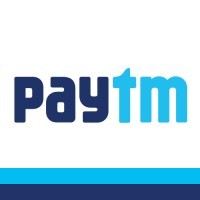 Paytm
Software Engineering
Noida, Uttar Pradesh, India
Posted on Saturday, May 13, 2023
About Us:
Paytm
is India's leading digital payments and financial services company, which is focused on driving consumers and merchants to its platform by offering them a variety of payment use cases. Paytm provides consumers with services like utility payments and money transfers, while empowering them to pay via Paytm Payment Instruments (PPI) like Paytm Wallet, Paytm UPI, Paytm Payments Bank Netbanking, Paytm FASTag and Paytm Postpaid - Buy Now, Pay Later. To merchants, Paytm offers acquiring devices like Sound box, EDC, QR and Payment Gateway where payment aggregation is done through PPI and also other banks' financial instruments. To further enhance merchants' business, Paytm offers merchants commerce services through advertising and Paytm Mini app store. Operating on this platform leverage, the company then offers credit services such as merchant loans, personal loans and BNPL, sourced by its financial partners.
Duties and responsibilities
+
Require 2 - 4 years of experience
+
Breaking down program specification into its simplest elements and translating this logic into a programming language.
+
Devising possible solutions to anticipated problems;
+
Working as part of a team, which may be established purely for a particular project to write a specific section of the program;
+
Testing sample data-sets to check that output from the program works as intended;
+
Conducting testing and installing the program into production;
+
Evaluating and increasing the program's effectiveness Adapting the program to new requirements
+
Conducting user-acceptance testing to ensure the program can be used easily, quickly and accurately;
+
Updating, repairing, modifying and developing existing software and generic applications
+ Proficient understanding of web markup, including HTML5 and CSS3
+ Good understanding of server-side CSS pre-processing platforms, such as LESS and SASS
+ Good understanding of JavaScript programming and DOM manipulation
+
Good understanding Jquery, Jquery Mobile & AJAX
+ Plugin implementation +Proficient understanding of cross-browser compatibility issues and ways to work around them.
+ Must have expertise in responsive UI + Experience of using mobile device native features such as camera, GPS, facebook login, etc
+ Knowledge of Telerik Platform
Why join us:
·
A collaborative output driven program that brings cohesiveness across businesses through technology
·
Improve the average revenue per use by increasing the cross-sell opportunities
·
A solid 360 feedbacks from your peer teams on your support of their goals
·
Respect, that is earned, not demanded from your peers and manager
Compensation:
If you are the right fit, we believe in creating wealth for you with enviable 500 mn+ registered users, 21 mn+ merchants and depth of data in our ecosystem, we are in a unique position to democratize credit for deserving consumers & merchants – and we are committed to it. India's largest digital lending story is brewing here. It's your opportunity to be a part of the story!