Analytics- Sr Data Analyst- P4B ( Merchant Business Product )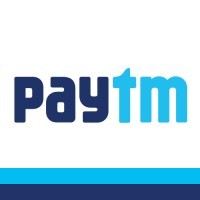 Paytm
IT, Product, Data Science
Noida, Uttar Pradesh, India
Posted on Tuesday, May 16, 2023
Title:- Analytics- Sr Data Analyst- P4B ( Merchant Business Product )
About the Role:
This position requires to work with massive data from multiple applications & Machine Learning projects.
Machine learning experience of 1-3 years of implementing and successfully deploying ML solutions at scale for real-world problems.
Own the application of machine learning algorithms.
Design and evaluate novel approaches for handling high-volume real-time data streams in a machine learning environment.
Develop a feedback system to improve the selection of features for the algorithms.
Understand the theory and application of theory for common classification, clustering, regression and collaborative filtering.
Curiosity to learn and implement latest developments in the field of data science.
Be a brand ambassador for Paytm – Stay Hungry, Stay Humble, Stay Relevant!
Skills that will help you succeed in this role:
Experience with deep learning applied to areas such as NLP and computer vision.
You have experience in distributed data processing frameworks like Hadoop, Spark or other similar frameworks.
You respect advanced data structures and can use them to solve your problems.
Python, Java, Scala or any other high level languages are a bonus.
You understand what it takes to deliver ML predictions in real time online applications.
Working knowledge of AWS or any other cloud platform.
Why join us :
Because you get an opportunity to make a difference, and have a great time doing that.You are challenged and encouraged here to do stuff that is meaningful for you and for those we serve.You should work with us if you think seriously about what technology can do for people.We are successful, and our successes are rooted in our people's collective energy and unwavering focus on the customer, and that's how it will always be.
Compensation:
If you are the right fit, we believe in creating wealth for you with enviable 500 mn+ registered users, 21 mn+ merchants and depth of data in our ecosystem, we are in a unique position to democratize credit for deserving consumers & merchants – and we are committed to it. India's largest digital lending story is brewing here. It's your opportunity to be a part of the story!