Sales Manager _ Loyalty/Gift Voucher Sales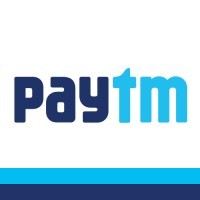 Paytm
Sales & Business Development
Chennai, Tamil Nadu, India
Posted on Wednesday, May 17, 2023
Paytm
is India's leading financial services company that offers full-stack payments
& financial solutions to consumers, offline merchants and online platforms. The
company is on a mission to bring half a billion Indians into the mainstream economy
through payments, commerce, banking, investments, and financial services. One97
Communications Limited that owns the brand Paytm is founded by Vijay Shekhar
Sharma and is headquartered in Noida, Uttar Pradesh. Its investors include
Softbank, Ant Financial, AGH Holdings, SAIF Partners, Berkshire Hathaway, T Rowe
Price, and Discovery Capital.
About the team
: Drives and Grows the Revenue for one's portfolio of accounts in
the region, through various payment and merchant services.
About the role
: To be a part of an enterprise team, one should be dealing with the
large corporate/enterprise accounts, managing the existing portfolios and cross
Responsibilities:
● Drive Large Corporate sales of various Paytm solutions including but not limited
to Paytm Ads, Scratchcards, Loyalty, Gift Vouchers etc.
● Build relationships with various marquee and local clients in order to grow the
● Hunt new clients and grow business of existing clients
● Coordinate with various stakeholders from onboarding, support and
● Monitor competition by gathering information on pricing, products, etc.
● Achieve month on month sales targets
● Collaborate with teams to identify improvements in efficiency, productivity
Work Experience Requirement:
● 2-7 years of on-field sales experience of fintech companies
● Enterprise B2B sales with historical success on closing deals withmid-market and large corporate clients
● People with Ads sales background or loyalty sales or EDC/POS sales
● People with MBA from Tier 2/3 colleges preferred.
Locations – Delhi NCR, Chennai, Bangalore, Mumbai
Competencies & Skills:
● Strong sales mentality and ability to deliver targets month on month
● Exceptional ownership and ability to navigate challenges