ML Engineer - Senior Software Engineer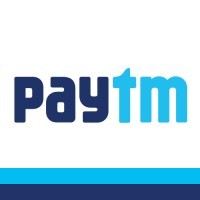 Paytm
Software Engineering, Data Science
Noida, Uttar Pradesh, India
Posted on Thursday, May 18, 2023
ML Engineer - Senior Software Engineer
About Us:
Paytm is India's leading digital payments and financial services company, which is focused on driving consumers and merchants to its platform by offering them a variety of payment use cases. Paytm provides consumers with services like utility payments and money transfers, while empowering them to pay via Paytm Payment Instruments (PPI) like Paytm Wallet, Paytm UPI, Paytm Payments Bank Netbanking, Paytm Fastag and Paytm Postpaid - Buy Now, Pay Later. To merchants, Paytm offers acquiring devices like Soundbox, EDC, QR and Payment Gateway where payment aggregation is done through PPI and also other banks' financial instruments. To further enhance merchants' business, Paytm offers merchants commerce services through advertising and Paytm Mini app store.
Operating on this platform leverage, the company then offers credit services such as merchant loans, personal loans and BNPL, sourced by its financial partners.
About the Role:
This position requires someone to work on complex technical projects and closely work with peers in an innovative and fast-paced environment. For this role, we require someone with a strong product design sense & specialized in Deep Learning and Python technologies.
Responsibilities:
- Lead a team of machine learning engineers to design, develop and implement machine
learning models and systems
- Collaborate with data scientists and data engineers to build and deploy machine learning
models
- Develop and deploy machine learning models to production environment -
Implement and efficiently scale machine learning models to optimize performance -
Conduct research to explore new machine learning techniques for improving system
performance
- Stay up-to-date with advancements in machine learning technology and incorporate the latest
tools and techniques into product development
- Play an active role in leading team meetings and workshops
- Work closely with cross-functional teams, including product management and other
engineering teams
Qualifications:
- Bachelor's or advanced degree in computer science, mathematics, statistics, or related field
- 3-6 years of experience in deep learning
- Proficiency in either Computer Vision or NLP is a must.
- Strong proficiency with machine learning frameworks and tools such as PyTorch.
- Strong knowledge of programming languages such as Python.
- Experience in leading or managing a team of machine learning engineers or data scientists
- Strong analytical and problem-solving skills
- Excellent communication and collaboration skills