Onboarding/Delivery - Asst Manager/Deputy Manager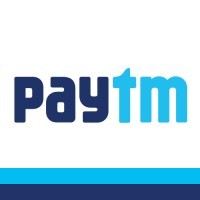 Paytm
Noida, Uttar Pradesh, India
Posted on Thursday, May 18, 2023
About Us:
Mobiquest is a Paytm Company and was founded in August 2008. The company uses the mobile device to create the largest ecosystem of performance advertising, last mile data capture and data analytics in both digital and offline world.
About the team:
Mobiquest (Paytm m'Loyal™)is a self-serve mobile loyalty, data analytics & precision marketing platform that beautifully combines the use of mobile technology, coupled with web based CRM and visual analytics to produce amazing business results for retail brands. The ease of deployment, hassle free SAAS model and fanatic functionality makes it the most desirable tool for marketers to drive huge ROI on their marketing ideas / campaigns / budgets.
About the role:
We are looking for a Delivery/Onboarding associate for seamless integration of new merchant partners with the Mobiquest platform. He/she must have experience in bringing a new merchant partner from PO to Go-Live stage.
Expectations/Requirements:
1. Works effectively both independently and as a member of a cross functional team.
2. Skilled in Effective and persuasive presentations (verbal and written).
3. Have experience in bringing a merchant partner campaign from PO stage to campaign execution stage.
Superpowers/ Skills that will help you succeed in this role:
1. Minimum 5 years of experience in Onboarding Loyalty programs in India.
2. Capability to manage and handle end to end client and internal inquiries.
3. Detailed understanding of Retail and various segments to suggest best possible loyalty constructs/Designing of Rewards Earning &Redemption.
4. Experience in converting business challenges and construct KPI's and Loyalty logic accordingly.
5. Proactive and a self-starter with a positive can-do approach.
6. Result oriented dedicated, hardworking who can deliver on time with high level of integrity and flexibility.
7. Proficient in handling urgent cases.
8. Capability to manage deliverable and client wise tracker and manage TAT /client/priority
9. Proficient knowledge of English (written and spoken)
10. Existing Loyalty program Transitioning expertise.
11. Planning and implementation of Program Launch
12. Should be comfortable travelling to client site on need basis
13. Techno Functional.
14. Understanding on POS integration.
15. Pos Vendors mapping PAN India and integration type charter: Creation and Management.
16. Brand data and Server Config (Need basis).
17. Map customer touch Points and suggest Omni Channel integration solution for one customer view.
18. Hands on: Excel & Data Mapping.
19. Implement the right processes for Beta Testing before making the program Live.
20. Bill types: return, exchange, void, canceled as applicable.
21. Line wise transaction upload.
22. All reports populating: Store wise, category wise.
23. Hands on detailed demo on User experience Journey testing both online and offline reports.
24. Power Analytics.
25. Store mapping.
26. Store aging.
27. Category analysis.
28. Closed and New stores Logics and data movement KPI's.
29. Store Staff Training and management.
Why join us:
1. A collaborative output driven program that brings cohesiveness across businesses through technology.
2. Improve the average revenue per use by increasing the cross-sell opportunities.
3. A solid 360 feedback from your peer teams on your support of their goals.
4. Respect, that is earned, not demanded from your peers and manager.
Compensation:
If you are the right fit, we believe in creating wealth for you With enviable 500 mn+ registered users, 21 mn+ merchants and depth of data in our ecosystem, we are in a unique position to democratize credit for deserving consumers & merchants – and we are committed to it. India's largest digital lending story is brewing here. It's your opportunity to be a part of the story!