GM / AVP - Sales Capability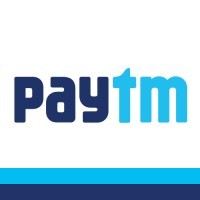 Paytm
Sales & Business Development
Noida, Uttar Pradesh, India
Posted on Monday, May 22, 2023
About Us: Paytm is India's leading digital payments and financial services company, which is focused on driving consumers and merchants to its platform by offering them a variety of payment use cases. Paytm provides consumers with services like utility payments and money transfers, while empowering them to pay via Paytm Payment Instruments (PPI) like Paytm Wallet, Paytm UPI, Paytm Payments Bank Netbanking, Paytm FASTag and Paytm Postpaid - Buy Now, Pay Later.
To merchants, Paytm offers acquiring devices like Soundbox, EDC, QR and Payment Gateway where payment aggregation is done through PPI and also other banks' financial instruments. To further enhance merchants' business, Paytm offers merchants commerce services through advertising and Paytm Mini app store. Operating on this platform leverage, the company then offers credit services such as merchant loans, personal loans and BNPL, sourced by its financial partners.
Expectations/ Requirements:
Structural work:
- Senior profile with 10 years or more experience in sales capability and training from Consumer/Financial/automotive background
- Design of communication charter and templates.
- Put in place a communication plan and calendar for both downward and upward communications, R&R structure design for field force and coordination with HR and sales teams for implementation of the same.
- Setting up of the R&R nomination process and coordination with Sales automation teams to get it implemented through the PSA App.
- Design of training charter for all frontline hierarchy,
- Formulation of the training need evaluation process to determine individual training needs and interventions. Design and roll out of training health-card for all frontline employees.
- Training content design covering all training aspects - coordination with different stakeholder teams such as Product, Sales, HR, etc. for the same
- Defining the annual training calendar and training academy structure for frontline sales and service teams.
Continuous work:
- Regular release of communications as per field requirements.
- Periodic newsletters and mailers for both management and frontline audiences.
- Ensuring regular actioning of R&R through coordination with all stakeholders,
- Co-ordination with product, sales and service teams to ensure consistency in communication and training content design.
- Managing the training team on ground. Ensuring timely execution of the training cadence.
Team management:
To manage a team of 3 managers and 1 analyst
Superpowers/ Skills that will help you succeed in this role :
1.
Self-starters, who can take ownership and are comfortable navigating ambiguity, will be an ideal fit
2.
Passionate about working in a fast growing firms
3.
Articulate complex solutions to novice customers
4.
Experience in payments and finance is a plus - though not mandatory