QR Growth Manager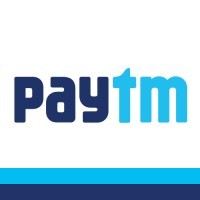 Paytm
Sales & Business Development
Noida, Uttar Pradesh, India
Posted on Wednesday, May 24, 2023
Job Responsibilities-
QR Efficacy & Growth Manager
·
Track Deployment of QR's on Various Activities i.e New Onboarding, Existing Active Merchant Visit , Existing Inactive Merchant Visits etc.
·
Track the Efficacy of QR Deployment Impact on Transaction Growth & Merchant Base
·
Track the optimum utilization of QR's.
·
Plan & Implement Elements wise Usage on Different Set of merchants.
·
Review the Sales Team to ensure right Element is being deployed at right place
·
To ensure QR Share in Market is being Increased resulting in Incremental Market Share
·
Geo Location based Tracking of Active QR's vis a vis Active Merchants over Competition.
·
Stock Tracking with Manpower to ensure the people on ground should have ample stock of QR's which have direct correlation with Productivity of Manpower & Transactions
·
Demand Planning & Forecasting of QR Elements to ensure ample stock is available which should not impact on Business continuity.
·
Plan Offline Merchants Growth Programs, Implement & Execute the Same