Team Lead_EDC Sales _Bangalore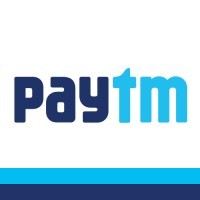 Paytm
Sales & Business Development
Bengaluru, Karnataka, India
Posted on Wednesday, May 24, 2023
Title: Team Lead EDC Sales
About Us: Paytm is India's leading financial services company that offers full-stack payments & financialsolutions to consumers, offline merchants and online platforms. The company is on a mission to bring half abillion Indians into the mainstream economy through payments, commerce, banking, investments, andfinancial services. One97 Communications Limited that owns the brand Paytm is founded by Vijay ShekharSharma and is headquartered in Noida, Uttar Pradesh. Its investors include Softbank, Ant Financial, AGHHoldings, SAIF Partners, Berkshire Hathaway, T Rowe Price, and Discovery Capital.
About the team: EDC Sales- Drive and Grow Revenue for one's portfolio of accounts in the region, throughvarious payment and merchant services.
About the Role: We are looking for an ambitious and energetic individual to be part of our Sales team handlingEDC POS devices. These individuals would focus on the acquisition of Equated Monthly Installments (EMI)business for the team
Expectations/ Requirements
1. Create an inspiring team environment with an open communication culture
2. Would be responsible for Merchant Onboarding for EDC Machine in the assigned area.
3. Resolving merchant queries
4. Drive overall engage merchant base
5. Capable of hiring and building team
6. Set clear team goals
7. Delegate tasks and set deadlines
8. Oversee day-to-day operation
9. Monitor team performance and report on metrics
10. Motivate team members
11. Discover training needs and provide coaching
12. Listen to team members feedback and resolve any issues or conflicts
13. Recognize high performance and reward accomplishments
14. Encourage creativity and risk-taking
15. Suggest and organize team building activities
Superpowers/ Skills that will help you succeed in this role
1. High level of drive, initiative and self-motivation
2. Must Have Experience in Leading Team
3. Must Be a Graduate
4. Growth Mindset
Education: Graduation/Post-Graduation Preferred Why join us : We aim at bringing half a billion Indians into the mainstream economy, and everyone working here is striving toachieve that goal. Our success is rooted in our people's collective energy and unwavering focus on thecustomers, and that's how it will always be. We are the largest merchant acquirer in India. Compensation: If you are the right fit, we believe in creating wealth for you With enviable 500 mn+ registered users, 21 mn+ merchants and depth of data in our ecosystem, we are in aunique position to democratize credit for deserving consumers & merchants – and we are committed to it. India's largest digital lending story is brewing here. It is your opportunity to be a part of the story!