HRBP Sales- DGM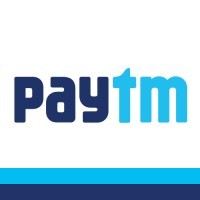 Paytm
People & HR, Sales & Business Development
Noida, Uttar Pradesh, India
Posted on Thursday, May 25, 2023
About Us: Paytm is India's leading digital payments and financial services company, which is focused on driving consumers and merchants to its platform by offering them a variety of payment use cases. Paytm provides consumers with services like utility payments and money transfers, while empowering them to pay via Paytm Payment Instruments (PPI) like Paytm Wallet, Paytm UPI, Paytm Payments Bank Net banking, Paytm FASTag and Paytm Postpaid - Buy Now, Pay Later. To merchants, Paytm offers acquiring devices like Soundbox, EDC, QR and Payment Gateway where payment aggregation is done through PPI and also other banks' financial instruments. To further enhance merchants' business, Paytm offers merchants commerce services through advertising and Paytm Mini app store. Operating on this platform leverage, the company then offers credit services such as merchant loans, personal loans and BNPL, sourced by its financial partners.
About the team:
This team involves in making a difference. A lot of contingency and new challenges are encouraged within the team to do stuff that is meaningful for those we serve. We are successful, and our successes are rooted in our people's collective energy and unwavering focus on the employees, and that's how it will always be change management in Human Resources.
This role requires to plan, manage and execute International HR strategy role, to support change & transformation within the organization at global level.
About the role:
This role includes leading the HR Function centrally to partner and advises the business. HR Business Partner(HRBP) will be responsible for working closely with the business to support the achievement of growth objectives and future talent needs. The HRBP has overall accountability for the assigned Stakeholders, working closely with the business and HR leadership to implement the HR strategy
.
Expectations/ Requirements:
·
Effective Stakeholder management by means of partnering for people related initiatives & projects, onboarding, deputations, transfers & exits.
● Manpower budgeting & gatekeeping and per Business AOP, ensure optimum team structures for smooth functioning and Re/placement of employees.
● Partner with business to carve out & drive engagement agenda for the teams.
● Drive governance on critical human resource metrics such as retention, engagement cost for a fast paced business.
● Engage work with key internal and external partners in a matrixed relationship for CB, Staffing, HRSS and the business.
● Operate independently to ensure employee satisfaction development of the team Train, mentor and leading HR initiatives and best Practices.
● Lead the way in implementing change initiatives related to culture, performance, recognition and policies
● Responsible for HR operations, Employee Relations and Business HR teams.
● Promote alignment and collaboration across the organization, driving synergy and perspective, demonstrate common process and consistent messaging.
● Understand the business and its challenges to help address the organization and peoples ask
● Assist with the change process as the company meets the challenges of hyper-growth and the need to scale
● Partner with, and manage senior stakeholders single-handedly to tackle business problems.
● Manage queries, issues, escalations, if any
● Any other process/ task allocated as required
● Participate in Knowledge Sessions within or outside the Team
● Participation in events organized by company
● Performance Management: Deploy and monitor performance management systems for all employees and ensure adherence to the process. Review developmental plans & their execution for all employees.
● HR Programs: Deployment of Corporate Programs & Change initiatives. Ensure all practices are within HR compliance limit
·
●
Projects:
Participate in HR-projects on a cluster / market level with the HR Head or Business Units
Education:
PG: MBA/PGDM in HR from a Tier 1 or 2 preferably.
Superpowers/ Skills that will help you succeed in this role:
1. Prior work experience in managing sales / supplychain
2. Minimum 10 years of experience in an HRBP role.
3. Stakeholder Management
4. Hands-on with MS Excel, PowerPoint and presentation skills.
5. HR Compliance & other ER
6. Hands-on experience in digital tools / HRIS Management.
Why join us: Merit-based culture that thrives on self-motivated & driven individuals who are set out to make a successful career in India's fastest growing Fintech Organization. Agile & democratic setup that gives space to your creativity, offers opportunity to work at scale coupled with an environment that encourages diverse perspectives at all times.
Compensation:
If you are the right fit, we believe in creating wealth for you with enviable 500 mn+ registered users, 21 mn+ merchants and depth of data in our ecosystem, we are in a unique position to democratize credit for deserving consumers & merchants – and we are committed to
it.India
's largest digital lending story is brewing here. It's your opportunity to be a part of the story!