Social Media Manager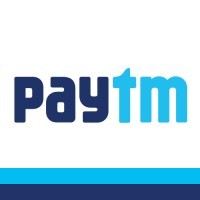 Paytm
Marketing & Communications
Noida, Uttar Pradesh, India
Posted on Friday, May 26, 2023
About Us: Mobiquest is a Paytm Company and was founded in August 2008. The company uses the mobile device to create the largest ecosystem of performance advertising, last mile data capture and data analytics in both digital and offline world.
About the team: Mobiquest (Paytm m'Loyal™)is a self-serve mobile loyalty, data analytics & precision marketing platform that beautifully combines the use of mobile technology, coupled with web based CRM and visual analytics to produce amazing business results for retail brands. The ease of deployment, hassle free SAAS model and fanatic functionality makes it the most desirable tool for marketers to drive huge ROI on their marketing ideas / campaigns / budgets.
About the role: We are looking for Social Media Marketing leaders for developing strategies to increase followers, creating and overseeing social campaigns.
Expectations/Requirements:
1.Spearheading the social media practice including influencer marketing, digital advocacy, content planning and digital PR.
2.Developing strategies to increase followers, creating, and overseeing social campaigns, producing content, reviewing analytics and communicating with the Key stakeholders.
3.Ownership of the development of a strategic social media marketing plan and its associated budget across campaigns and channels.
4.Work with agencies, publishers, platforms (directly and indirectly) and other partners with the goal to find fast, creative and efficient ways to build, execute and measure innovative social media marketing plans that connect with customers, maximize engagement.
5.Provide inspirational and creative and thought leadership on ways to reach and gain attention of target audiences.
6. Plan and manage campaign executions, on time, on budget to scope.
7.The ideal candidate will be a combination of business leader, visionary, inventor, builder, and operator.
8.Support developing social campaigns at all scales.
9.Regularly review competitors and comparators to benchmark social activity and broaden understanding of social landscape.
Superpowers/ Skills that will help you succeed in this role:
1.Candidate must understand how to use social media to strategically build brands, create attention and generate user advocacy on a global scale.
2.Should have minimum 8 -10 years of relevant experience in Social Media Marketing, Offline marketing and events marketing.
3.Strong capabilities of social media and its ability to connect with a wide range of audiences, and how to use those capabilities to develop a range of strategies and content forms.
4.The ideal candidate will offer a unique blend of creative instincts, social media marketing aptitude, measurement, and executive management skills.
5.Good relationship management skills and must be a team player.
6.Energetic, versatile and a creative problem-solver.
Why join us:
1. A collaborative output driven program that brings cohesiveness across businesses through technology.
2. Improve the average revenue per use by increasing the cross-sell opportunities.
3. A solid 360 feedback from your peer teams on your support of their goals.
4. Respect, that is earned, not demanded from your peers and manager.
Compensation: If you are the right fit, we believe in creating wealth for you With enviable 500 mn+ registered users, 21 mn+ merchants and depth of data in our ecosystem, we are in a unique position to democratize credit for deserving consumers & merchants – and we are committed to it. India's largest digital lending story is brewing here. It's your opportunity to be a part of the story!