Frontend - Senior Software Engineer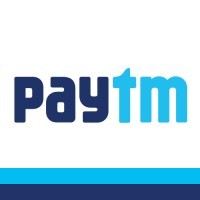 Paytm
Software Engineering
Noida, Uttar Pradesh, India
Posted on Friday, July 16, 2021
Senior Software Engineer-Frontend
About Us:
Paytm is India's leading digital payments and financial services company, which is focused on driving consumers and merchants to its platform by offering them a variety of payment use cases. Paytm provides consumers with services like utility payments and money transfers, while empowering them to pay via Paytm Payment Instruments (PPI) like Paytm Wallet, Paytm UPI, Paytm Payments Bank Netbanking, Paytm FASTag and Paytm Postpaid - Buy Now, Pay Later. To merchants, Paytm offers acquiring devices like Soundbox, EDC, QR and Payment Gateway where payment aggregation is done through PPI and also other banks' financial instruments. To further enhance merchants' business, Paytm offers merchants commerce services through advertising and Paytm Mini app store. Operating on this platform leverage, the company then offers credit services such as merchant loans, personal loans and BNPL, sourced by its financial partners.
About the role:
We are looking for passionate, talented, and highly motivated hands-on Front-End Developers with a creative edge, strong problem-solving skills and strong development fundamentals. We strive to maintain an open culture where everyone is a contributor and feels comfortable sharing ideas and opinions. Our team, drawn from the best product companies, is obsessive in its detailing and our focus is on awesome User Interaction.
Requirements:
Ability to collaborate with teams to explore existing systems, determine areas of complexity and learn the application's capabilities.
Complete understanding of internal code and workings on any popular open-source library will be highly appreciated.
Some record of contribution to any popular frontend open-source project is a big plus.
Skills that will help you succeed in this role:
An ideal Senior Front End Engineer would have 3-6 years of experience in building highly scalable UI on the Web/Mobile.
Highly skilled at building highly performant web applications using JavaScript, HTML and CSS including frameworks and tools such as React, Redux, Redux Saga, Sass, less etc.
Ability to write testable, maintainable code that's easy to understand.
Experience in modern front-end builds pipelines and tools.
Ability to take complex problems and break them down into smaller tasks.
An innate curiosity about how things work.
A strong product and design sensibilities and obsessive attention to detail. Excellent communication skills.
Self-directed team player who thrives in a continually changing environment.
We are looking for passionate, talented, and highly motivated hands-on Front-End Developers with a creative edge, strong problem-solving skills, and strong development fundamentals.
Why join us:
Because you get an opportunity to make a difference and have a great time doing that.
You are challenged and encouraged here to do stuff that is meaningful for you and for those we serve.
You should work with us if you think seriously about what technology can do for people.
We are successful, and our successes are rooted in our people's collective energy and unwavering focus on the customer, and that's how it will always be.
Compensation:
If you are the right fit, we believe in creating wealth for you. With enviable 500 mn+ registered users, 21 mn+ merchants and depth of data in our ecosystem, we are in a unique position to democratize credit for deserving consumers & merchants – and we are committed to it. India's largest digital lending story is brewing here. It's your opportunity to be a part of the story!